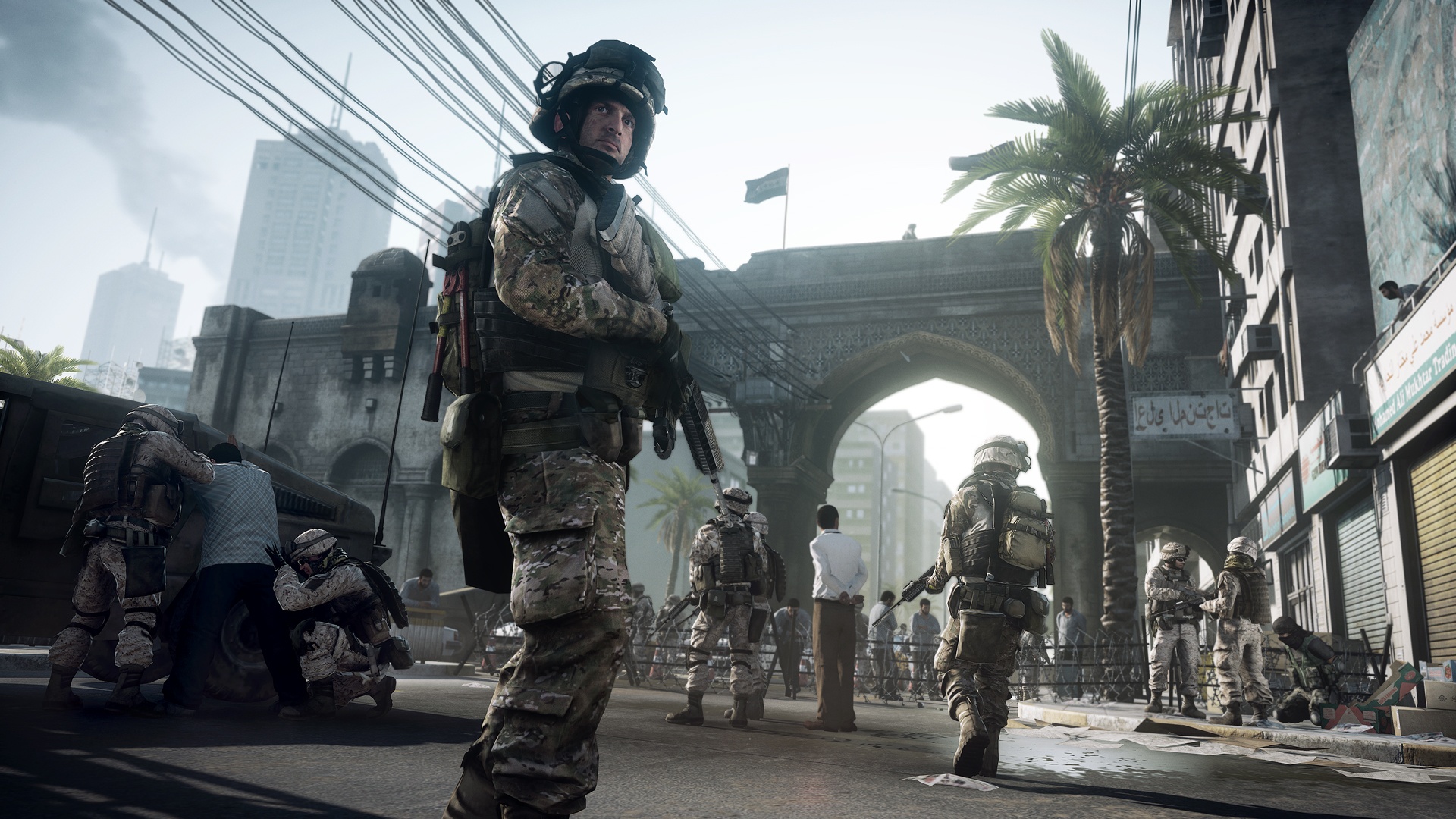 A shortened version of the teased 12-minute long epic "My Life" trailer for Battlefield 3 by DICE and EA has hit the Web today. The minute-and-a-half trailer will have to do for fans until either Monday or when Battlefield's Facebook page hits 1 million "likes", whatever comes first.
Filled with quotes praising how great the game already looks in its videos, the shortened trailer shows soldiers going through their daily routine, all hell breaking loose, and some scenes featuring jets and base-jumping.
Currently, the Facebook page is at over 680,000 "likes" already, so fans and players have three more days to get the remaining 320,000 and see the video in full early. Whenever it releases, it will be featured on the main page of Battlefield's website.
Battlefield 3 is set to release later this year for the PlayStation 3, Xbox 360, and PC. It is currently rumored to hit stores on November 2.
Take a look at the shortened "My Life" trailer below.
[flash width="540" height="337"]http:/www.viddler.com/player/231beff5/[/flash]