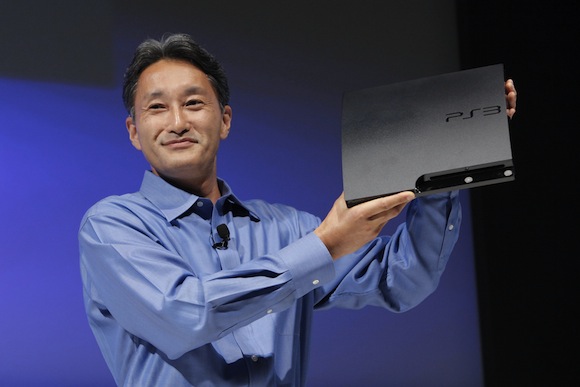 Among a slew of much-touted fiscal strategies revolving around improving the PS3's technology and firmware, Sony Executive VP Kaz Hirai has said that he is "confident" the PS3 will climb to over 13 million units sold by March 2010, the end of Sony's fiscal year.
Hirai certainly appears to have some solid numbers backing up his statement; a total of 4.3 million units have been sold within the first and second quarter of the year, which lends some crucial momentum for the game console to remain a strong contender for the upcoming holiday season.
With the imminent launch of Final Fantasy XIII nearing the horizon, Sony will probably see increased PS3 purchases within the Japanese and worldwide market to accompany the highly-anticipated title.
Sony has also laid the groundwork for a new online media and network service that will be slated for launch next year. Dubbed the "Sony Online Service" — a work-in-progress title — the new network promises to comprise elements of the PlayStation Network coupled with ease of access in downloading movies, TV shows, music, and other forms of media to network-ready Sony devices.