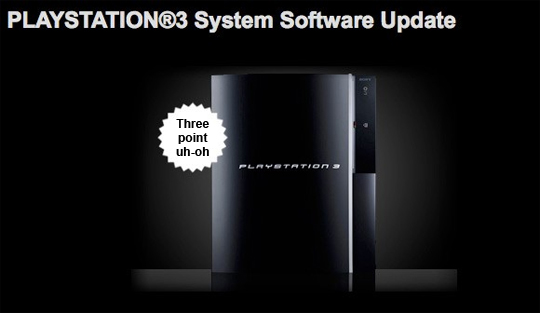 Reports of the latest PlayStation 3 firmware freezing games and generally not playing very nicely have been flying around the internet since shortly after the update was first made available. Well, Sony knows about it, and they want you to know that they're working on it.
A post on the official PlayStation blog states:
"SCEA is aware of reports that PS3 owners are experiencing isolated issues with their PS3 system since installing the most recent system software update (v3.00). Rest assured that we are looking into the matter and will provide an update here as soon as possible. We apologize for any inconvenience, as it's our mission to deliver the best consumer experience on all PlayStation platforms."
Glad to hear it, but I'm sure a lot of PS3 owners are thinking, "'Looking into the matter' isn't making Nathan Drake MOVE again!" Hopefully we'll see a fix soon.