Last summer's Deus Ex: Human Revolution and early 2012 release, Final Fantasy XIII-2, have put Square Enix in a great position right now, leading the publisher to some big profits for fiscal 2012. Yet no company in this industry can rest on their laurels, so what does Square Enix have to show us at E3 2012 to keep that momentum going?
Square Enix has much more than just Final Fantasy to offer, and even though 2012 includes the official re-launch of the much-maligned MMO Final Fantasy XIV, this iteration is likely to be overshadowed by some interesting re-interpretations of long-standing properties, some quirky new experiences, and a few big titles for Nintendo's 3DS. It's looking like a strong showing for Square Enix this year, so let's take a look at some of what we can expect to see!
Hitman Absolution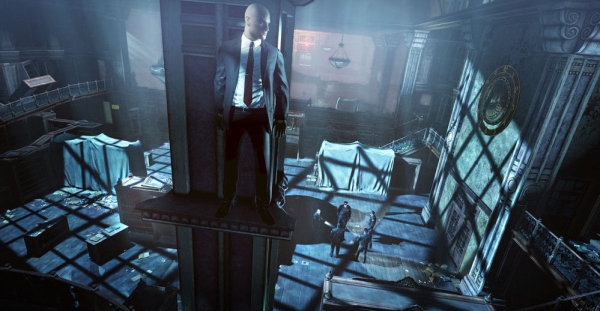 IO Interactive's first Hitman game since 2006's much celebrated Hitman: Blood Money is looking like a modern AAA game in every sense. A demonstration at last year's E3 showed the conniving Agent 47 skulking through a darkened library and weaving through a network of alert police officers, taking out the occasional one with a sleek contextual takedown. The demonstration, which includes a full-blown firefight, carried all of the hallmarks of some of this generation's best action games. It certainly looks like IO Interactive have learned a lot from the last five years of game design and are eager to apply the best of it to their newest Hitman offering.
IO Interactive has been quick to assure fans that the hardcore stealth they've come to expect in Hitman will be there in Absolution, as well. Though that library level shown at last year's E3 showed off the power of the new Glacier 2 engine, it was a touch too linear for some tastes, and we didn't really get a sense of the open level design that is a hallmark of the franchise.
IO Interactive will be demoing Hitman Absolution behind closed doors this E3, so here's hoping we get to find out exactly how these impressive new technical features will be used to shake up the classic Hitman formula.
Sleeping Dogs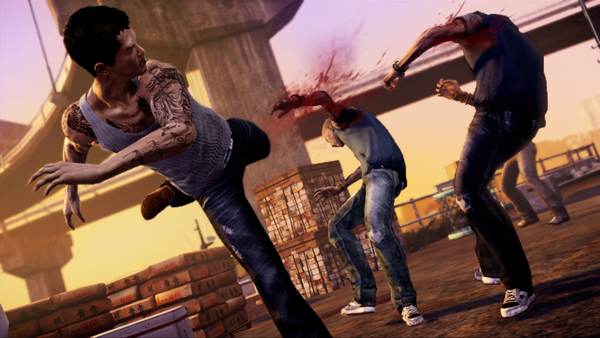 Rising from the ashes of True Crime: Hong Kong after its cancellation by Activision, Sleeping Dogs, as its new name goes, is now being published by Square Enix and will be at E3 this year. It's the new crime sandbox on the block and GamerNode has already gone hands-on with it at this year's PAX East.
Sleeping Dogs owes part of its brutal and visceral combat to the influential Batman: Arkham City. More comparisons have been made to describe its free-running (like Assassins Creed), its bullet time (Max Payne), and its vehicular handling (Need For Speed). These inspirations sound like no bad thing, and if Sleeping Dogs can show that it can rival each of these individual games at their own strengths, and wrap it up in a sweet crime-sandbox exterior, then it's sure to turn some heads this E3.
Tomb Raider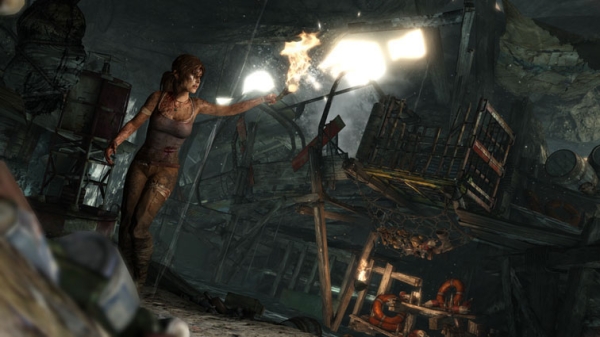 Lara Croft might not be returning to consoles now until 2013, but she'll still be at E3 this year.
What's immediately striking about Tomb Raider is how refreshingly different it comes across. Acting as an origin story for Lara Croft, Crystal Dynamics promises to expand on Lara's character significantly, and treat survival as a central element of play.
A more human depiction of Lara Croft and a true survival game? Even those who have never enjoyed Lara's past adventures should keep an eye on this one. Hopefully we get some new screenshots, a new trailer, and maybe even a little hands-on time so we can gauge just how Tomb Raider will handle when Lara returns in 2013.
Theatrhythm Final Fantasy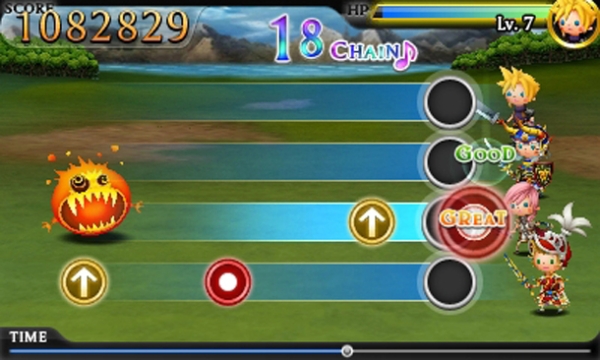 Theatrhythm Final Fantasy is quite possibly the world's first rhythm-RPG hybrid. Featuring chibi-styled avatars from across Final Fantasy's legacy, the game uses the 3DS's touch screen to tap and swipe along to the rhythm of some of the series' most memorable tunes. A rhythm-based Final Fantasy game might at first sound a bit on the absurd side, but if developer IndiesZero can nail the musical mechanics and fit a tight RPG framework around it all, then Theatrhythm Final Fantasy  might just be a Final Fantasy to remember on Nintendo's new handheld.
Heroes of Ruin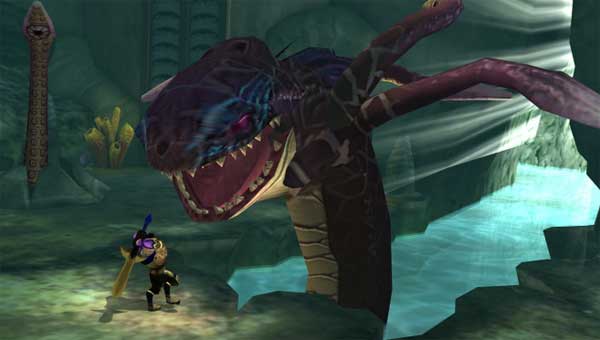 In a land fraught with danger, Heroes of Ruin promises over 80,000 items and pieces of equipment, seamless co-op play, and community challenges up to a year after launch. Developer n-Space is heavily pushing the social side of Heroes of Ruin, with the 3DS's StreetPass and SpotPass features both acting as big parts of the experience. The game's "Traders Network"  will use StreetPass to allow players to find one another and trade items and currency. A healthy side order of social with our action-RPG entree? Sounds great.
Kingdom Hearts 3D: Dream Drop Distance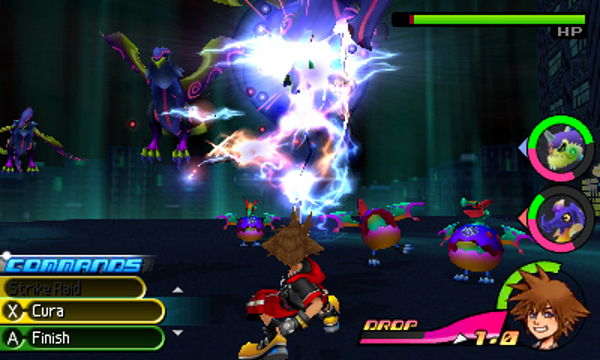 Another 3DS action-RPG will be at E3 this year, this one a member of the venerable Kingdom Hearts series. It may not be the Kingdom Hearts 3 that fans have been waiting for, but it's shaping up to be a nifty portable adventure nonetheless. Kingdom Hearts 3D: Dream Drop Distance features unique touchscreen "Reality Shifts" to go alongside the usual button-based action, and sees Sora and Riku plunge into parallel worlds as they take their "Mark of Mastery" exams. Square Enix has a strong showing for the 3DS this E3, so hopefully the company can show off all these curious-looking games in a way that emphasizes their individual strengths.
Quantum Conundrum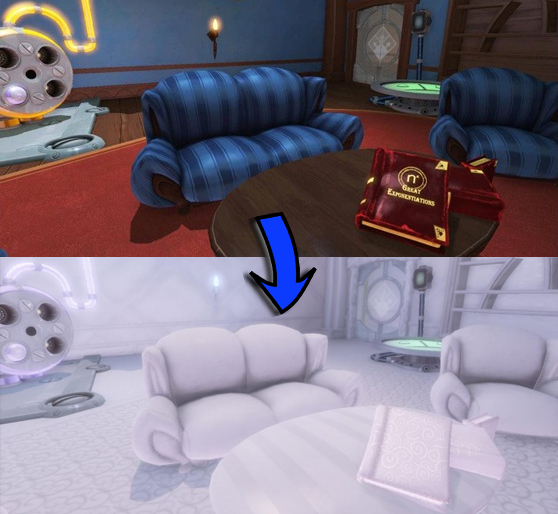 Kim Swift, the visionary behind the much beloved Portal, is also the driving imagination behind this new title from Airtight Games: Quantum Conundrum. GamerNode got some hands-on time with Quantum Conundrum at this year's PAX East, following an earlier hands-off demonstration. The game has thus far left a favorable impression.
Using the Interdimension Shift Device players can shift the physical properties of the dimensions around them to solve a gambit of self-contained puzzles. Fluffy, Heavy, Slow-Motion, and Reverse-Gravity are the dimensional flavors on offer, and the results are also appropriately adorable looking. With a whimsical visual style and an excellent pedigree behind it, Airtight Studios' Quantum Conundrum is going to be one to keep an eye on this E3.
Seriously, the fluffy dimension looks adorable. I want to live there.
Don't forget to check out the other entries in our E3 2012 Company Spotlight series! Click here to read the rest!