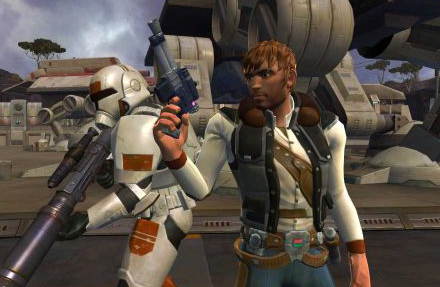 LucasArts and developer BioWare have opened up signups for pre-launch testing of their highly anticipated MMORPG Star Wars: The Old Republic. But not everyone will be able to get in.
Anyone hoping for a chance to get in will need to register at the game's website, select the pre-release testing option from their account page, then fill in the necessary details and "submit a system scan."
However, LucasArts states that the testing itself will not be as open as the signups. "Testing will be an ongoing process, and spots are limited, so people need to sign up early to give them the best possible chance of getting selected," said the publisher.
At press time the official site was so overloaded with signups that it has undergone maintainence and informs visitors to check back in a few hours.
The game, set 4,000 years before the events of the movies, still does not have a release date. This may be the only chance players will have at playing the game for a long time.