Take-Two can really throw its weight around at this year's E3. 2K Games has three major titles to show off, one focusing on 78 bajillion guns, another on desert combat, and the last on a tactics-based war with an alien race. What's more interesting is what isn't confirmed by the company for this year's show, as a very large Rockstar-Games-shaped shadow looms in Take-Two's future. Even if "that game" doesn't make an appearance, Take-Two/2K is sporting a very formidable lineup of games that have massive potential.
Borderlands 2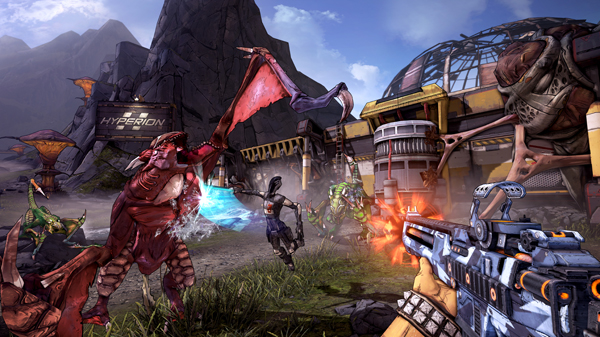 WUB WUB WUB WUB WUB . Borderlands 2 is already dubstepping its way into Most Anticipated lists for this year's show. The first trailer for the new game makes a lot of hefty promises, including more guns, more ways to play with friends (split-screen multiplayer!!) and more of that sweet WUB WUB action. What will 2K and Gearbox have to show off at this year's E3? Some single-player content? More of the 78 bajillion guns? Some four-player split-screen multiplayer?! There' s a lot of potential for Borderlands 2, and E3 should be a good gauge for how much of that potential will be reached. WUB WUB WUB WUB WUB.
Spec Ops: The Line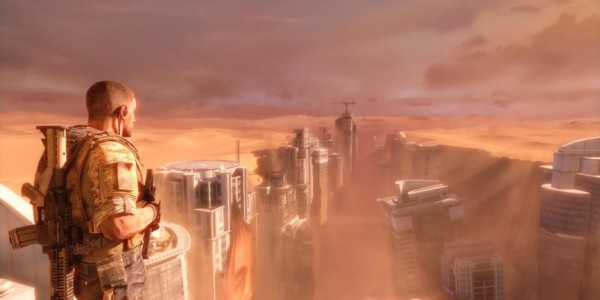 Amid all of the flying bullets and common experiences found in shooter games sits Spec Ops: The Line. While the demo didn't blow any minds with its gameplay, the narrative foundation laid down by the short preview is intriguing. Where is John Konrad? What's going on in Dubai? Where did all of this sand come from? While there won't be any spoilers at E3, expect 2K to deliver a new aspect of the single-player storyline, one that will most likely raise more questions than it answers. Luckily, the game releases at the end of July, so the wait won't be too unbearable.
XCOM: Enemy Unknown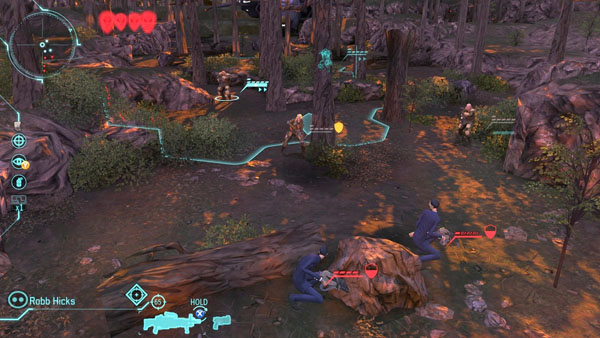 XCOM: Enemy Unknown signals a return to form for tactics-based combat, a re-introduction years in the making. This game adopts the format of the original XCOM games, unlike the previously announced XCOM first-person shooter. With the first-person shooter nowhere to be found, Enemy Unknown will have to live up to the classic franchise moniker. Expect a full-on gameplay demo showing everything that XCOM: Enemy Unknown will offer tactics fans when it hits consoles, and be ready to be very impressed.
NBA 2K13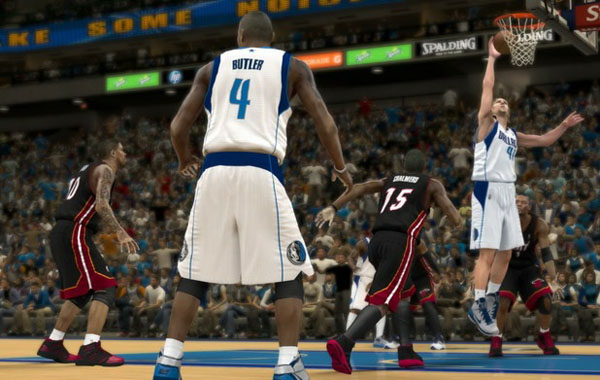 With the Major League Baseball 2K franchise heading for greener pastures, 2K Sports only has one major sports franchise left to endorse. Luckily, it's also one of the most successful sports franchises available. There's practically no information available for NBA 2K13, but that will definitely change next week once the show starts. Will it make an appearance at Sony's press conference as NBA 2K12 did last year? Will Kobe Bryant come out to talk about it again? Lord knows he doesn't have anything to do next week…
Grand Theft Auto V
Hype can be a dangerous thing, and Take-Two is toeing the line. Grand Theft Auto V was announced with a minute-and-a-half trailer back in October, and since then there has been nothing about the next entry in Rockstar Games' top franchise. No trailers, no information, absolutely nothing but rumors and speculation. It would be foolish not to bring GTA V to the biggest industry show of the year, but Rockstar maintains that they have zero plans for this year's E3. Could it be that the studio has no plans, but the parent company has plans for the studio's product? We fully expect Grand Theft Auto V to have some kind of presence, most likely at one of the major press conferences. GTA V's absence would be a far more shocking story.
Don't forget to check out the other entries in our E3 2012 Company Spotlight series! Click here to read the rest!