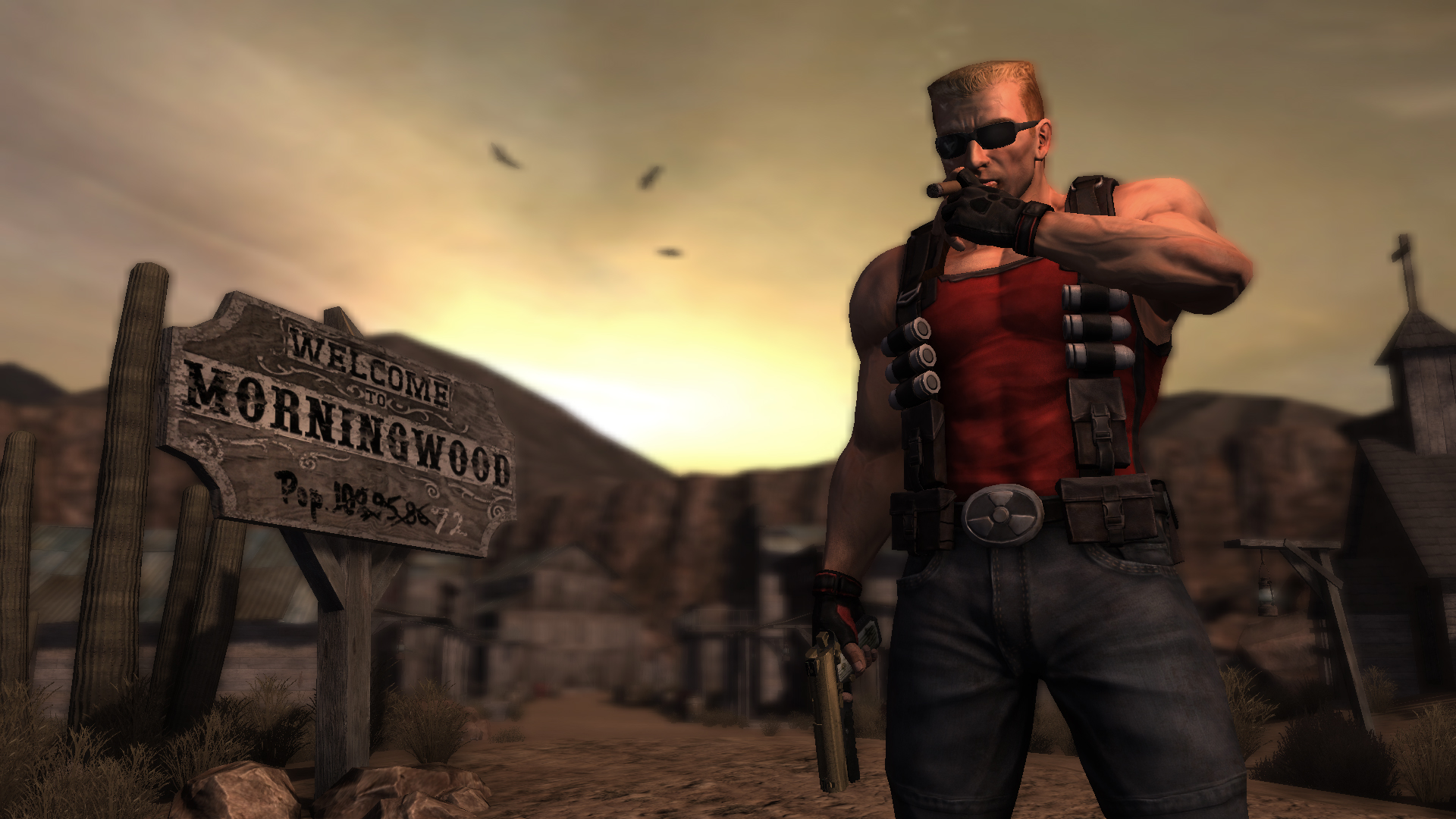 2K Games and Gearbox Software have announced today that The Duke, Duke Nukem, will be making his triumphant return to gaming this May. Duke Nukem Forever will be releasing for the Xbox 360, PlayStation 3, and PC on May 3 in North America to be exact, with the rest of the world getting him on May 6.
"The moment fans all over the world have been waiting for is almost here," declared Christoph Hartmann, president of 2K, in the press release. "May 3, 2011 marks Duke's return as he unleashes his brash and brutally honest wit on the world. His return is going to be epic and one that will make video gaming history!"
The King will be taking on pig cops, alien shrink rays, and massive alien bosses in order to save the world and save the babes. Aside from kicking ass and blowing things up, players will be able to shoot hoops, lift weights, read adult magazines, draw on whiteboards, and ogle at the several hot women that will inhabit the game world.
"When I said goodbye to 3D Realms and the original Duke Nukem 3D team in 1997 and soon after founded Gearbox Software, I never in my wildest dreams imagined that a day like today would come," said Randy Pitchford, president of Gearbox Software. "Today I am proud, humbled and even astounded to announce that the day is coming at last for all gamers to be a part of video game history: Duke Nukem Forever will launch worldwide this May!"
Duke Nukem Forever is rated M for Mature.