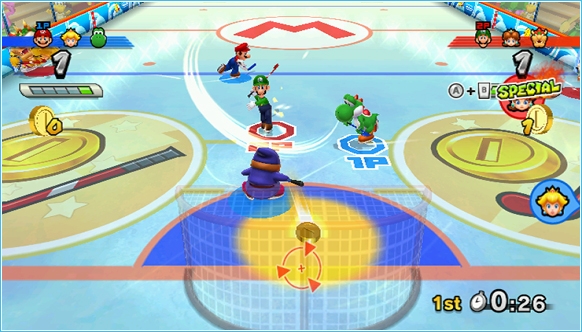 Take on Mario, Luigi, Princess Peach, and the rest of the gang in a wide assortment of sports this week. From hockey and basketball to dodgeball and volleyball, there is plenty to throw down in for some good multiplayer fun when Mario Sports Mix arrives in stores for the Nintendo Wii.
The PlayStation 3, Xbox 360, and PC will get Test Driver Unlimited 2 for racing afficionados and players looking for fun trivia can find the videogame iteration of You Don't Know Jack on the aforementioned devices as well as the Nintendo Wii.
Fans of Tim Schafer and his team at Double Fine Productions will be looking to the downloadable games this week as Stacking, the innovative and comedic title about Russian stacking dolls, hits both Xbox LIVE and the PlayStation Network.
Here is your full list of releases:
DS:
Jewel Quest Solitaire Trio
Naruto Shippuden: Shinobi Rumble
Rec Room Games
You Don't Know Jack
Zhu Zhu Princess: Carriages and Castles
PC:
Black Mirror 2: Reigning Evil
Dungeons
Edna and Harvey: The Breakout
Test Drive Unlimited 2
You Don't Know Jack
PlayStation 3:
Explodemon
Plants vs. Zombies
Stacking
Superstars V8 Next Challenge
Tales From Space: About A Blob
Test Drive Unlimited 2
Trinity: Souls of Zill O'll
You Don't Know Jack
PSP:
No New Releases
Xbox 360:
Body and Brain Connection
Stacking
Superstars V8 Next Challenge
Test Drive Unlimited 2
TNT Racers
You Don't Know Jack
Wii:
Mario Sports Mix
You Don't Know Jack