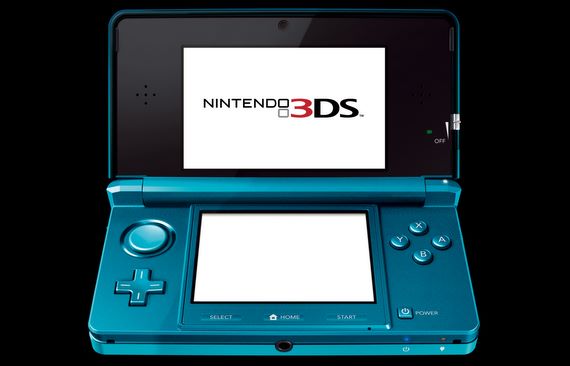 The next generation of both handhelds and 3D has arrived. The Nintendo 3DS and its revolutionary no-glasses, 3D-optional tech is making its debut this week.
Regarding releases for the new handheld, about half will be arriving this Tuesday, with the other half arriving on Sunday and one title, Pro Evolution Soccer 2011 3D, landing this Friday. Notable titles amongst those coming to the 3DS include Nintendogs + Cats, Street Fighter IV: 3D Edition, Super Monkey Ball 3D, and The Sims 3.
But it's not all the 3DS this week. There's still plenty releasing on all the other platforms.
For starters, the PSP will be getting its own big title with Dissidia 012 [duodecim] Final Fantasy, the sequel to the popular fighting game featuring the heroes of Square Enix's big franchise.
The Xbox 360, PlayStation 3, and PC will be getting Crysis 2, while every single device will be getting Lego Star Wars 3: The Clone Wars.
Here is your full list of releases.
3DS:
Nintendo 3DS (Aqua Blue or Cosmo Black)
Asphalt 3D
Combat of Giants: Dinosaurs 3D
Lego Star Wars 3: The Clone Wars 3D
Madden NFL Football 3DS
Nintendogs + Cats
Pro Evolution Soccer 2011 3D
Pilotwings Resort
Rayman 3D
Ridge Racer 3DS
Samurai Warriors Chronicles
Steel Diver
Super Monkey Ball 3D
Super Street Fighter IV: 3D Edition
The Sims 3
Tom Clancy's Ghost Recon Shadow Wars
DS:
Learn Math: Genius Edition
Lego Star Wars 3: The Clone Wars
Playmobil Agents
PC:
Arcania: Fall of Setarrif
Assassin's Creed Brotherhood
Crysis 2
Ghostbusters: Sanctum of Slime
Lego Star Wars 3: The Clone Wars
The Sims Medieval
Theater of War 3: Korea
PlayStation 3:
Battle: Los Angeles
Crysis 2
Ghostbusters: Sanctum of Slime
Lego Star Wars 3: The Clone Wars
Mayhem 3D
PlayStation Move Heroes
Tomb Raider Trilogy
Swarm
PSP:
Dissidia 012 [duodecim] Final Fantasy
Lego Star Wars 3: The Clone Wars
Naruto Shippuden: Kizuna Drive
Xbox 360:
Crysis 2
Ghostbusters: Sanctum of Slime
Lego Star Wars 3: The Clone Wars
Mayhem 3D
Swarm
Wii:
Lego Star Wars 3: The Clone Wars
Raving Rabbids Party Collection
TrackMania: Build to Race