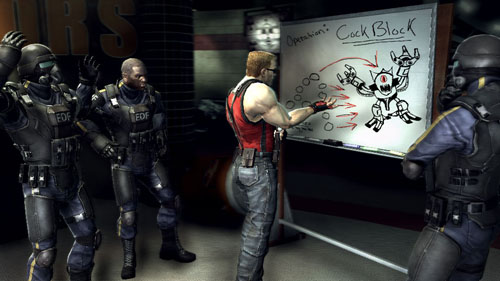 After a brief one-week hiatus for E3 that saw the releases of Red Faction: Armageddon and inFAMOUS 2, the week releases piece here on GamerNode is back. This week will see what many gamers may consider hell freezing over when Duke Nukem Forever lands for the Xbox 360, PC, and PlayStation 3 after spending 14 years in development.
Aside from the return of the Duke, the next installment in the Alice series arrives in stores with Alice: Madness Returns. The title is the sequel to the surprisingly successful American McGee's Alice, which focuses on a much darker Alice and Wonderland than the original children's stories.
Other releases for the week include the game adaptation of the latest Transformer's film, Transformers: Dark of the Moon, and the newest Magic: the Gathering title, Magic: the Gathering – Duels of the Planeswalkers 2012.
Here is your full list of releases for this week:
3DS:
Transformers: Dark of the Moon
DS:
Transformers: Dark of the Moon
PC:
Alice: Madness Returns
Duke Nukem Forever
Magic: The Gathering – Duels of the Planeswalkers 2012
PS3:
Alice: Madness Returns
Duke Nukem Forever
Magic: The Gathering – Duels of the Planeswalkers 2012
Transformers: Dark of the Moon
PSP:
No New Releases
Xbox 360:
Alice: Madness Returns
Duke Nukem Forever
Child of Eden
Magic: The Gathering – Duels of the Planeswalkers 2012
Operation Flashpoint: Red River – Valley of Death
Transformers: Dark of the Moon
Wipeout in the Zone
Wii:
Wii Play: Motion