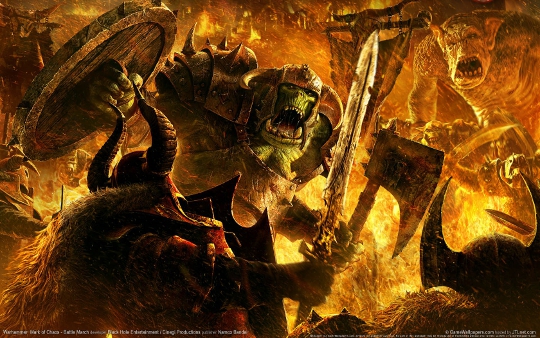 In a recent press release, THQ representatives have confirmed that the company's current licensing agreement with UK-based tabletop strategy moguls Games Workshop has been renewed.
The new contract adds a multi-year extension to the two company's current agreement, once again making THQ the only developer with the rights to make games based on the Warhammer and Warhammer 40,000 universes.
To date THQ has had a slew of minor RTS hits including Warhammer 40,000: Dawn of War. The deal will ensure that there will be new Games Workshop inspired titles after the massive multiplayer Warhammer 40,000: Dark Millennium and third-person shooter Warhammer 40,000: Space Marine.
Mark Wells, Games Workshop CEO commented on the renewal:
"The impressive translation of the Warhammer 40,000 universe from the tabletop to the video game space by THQ certainly highlights the potential of our most successful intellectual property in the right hands.
"We know that the depth of the storylines, characters and imagery of the Warhammer 40,000 universe positions the IP to excel across many media platforms – and extending our agreement with THQ will help ensure that Warhammer 40,000 maintains a strong and growing presence in the video game space."