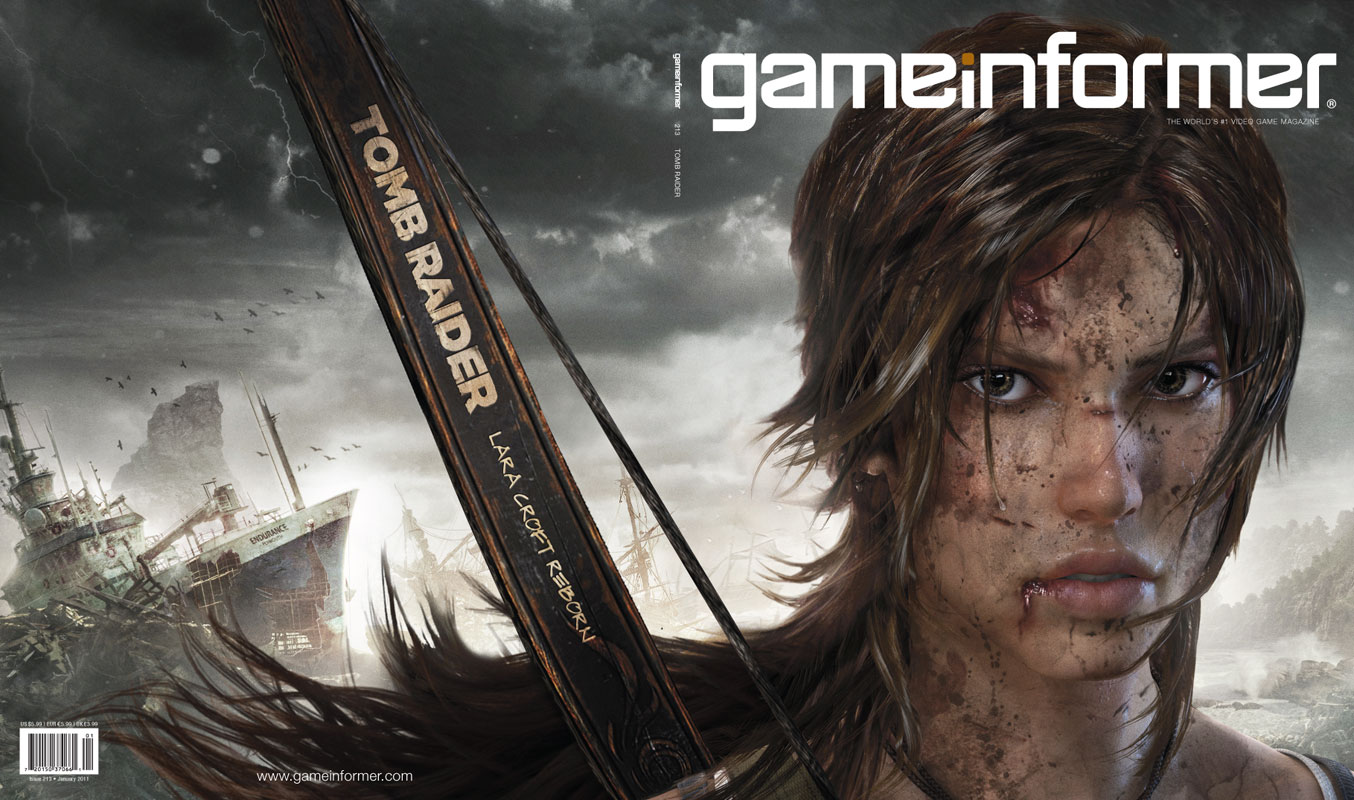 Ever since the Game Informer cover reveal, showing that the Tomb Raider reboot was in fact real, we've been waiting feverously for details on Miss Croft's newest adventure. Some NeoGAF forum users have gotten their hands on the Game Informer issues and have taken to the boards spilling some details on the game.
First up, the game will not only be a reboot of the franchise, but of the entire Tomb Raider brand. Lara is being redesigned completely and will have no base real world model. She will be 21 in the game and be able to traverse a complete open world, which will be an island.
"I think that the major difference between this game and the old is the concept of smoke and mirrors," begins Darrell Gallagher, the studio head at Crystal Dynamics. "There was an illusion of freedom because of streaming and loading that would pop you out in a different location, but this is absolutely real. You can literally go any direction that you see and carve your own way to the finish line instead of being guide."
A few other notable details is that the game will feature brutal deaths, including a deranged man stabbing Lara and closing her eyes as she dies or a boulder falling on her leg and then a second one smashing her head. Players will also be able to create items at base camps, where you can also upgrade Lara's abilities and use for fast travel. You'll also find gear and tools to enhance her abilities.
This reboot is sounding absolutely amazing so far. I love the fact that Lara is starting over completely and younger. Her look on the cover is perfect and I can't wait to see what else Crystal Dynamics has in store.
[NeoGAF]