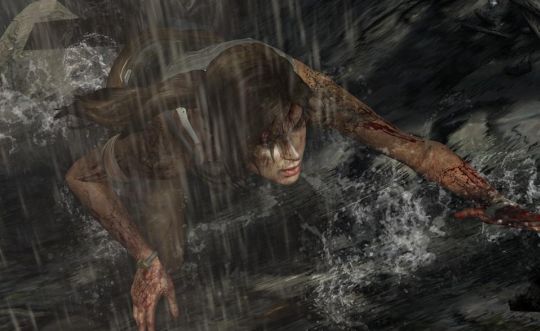 Square Enix has confirmed that the trailer for Crystal Dynamics reboot of Tomb Raider is set for June 4 at 7am BST (2am EST/11pm PST).
Little is known about the reboot besides an assertion by Crystal Dynamics Global Brand Manager Karl Stewart that Lara Croft "is human… she's not that Teflon character any more". Tomb Raider promises to be a gritty origin story, which follows a young Lara who has been stranded on an unknown island after a shipwreck and tells the story of her "coming of age" and survival.
Square has released a pair of teaser images to accompany the trailer announcement; one shows Lara at a wrecked ship, and the other a table full of her personal effects, papers, journals and a smart phone. A series of early images have displayed the young Lara bloodied and distressed, bandaging her wounds after a painful fall. Although Lara may still have access to a gadget or two it seems as if she'll have to rely on her own survival instincts rather than on a bevy of gadgets and one-liners in order to stay alive.
[VG247]
[Siliconera]