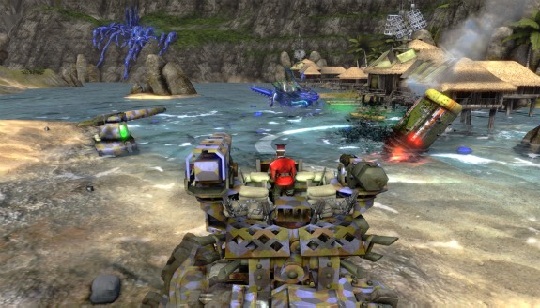 Trenched was released June 22 in North America, much to the glee of Americans and Canadians alike. Unfortunately, Europe didn't get a release because a Portugese board game creator called Rui Alipio Monteiro claimed to own the rights to the name "Trenched" in Europe.
Monteiro claimed to be developing an Xbox LIVE Arcade game based on the board game "Trench" but would not be able to if Microsoft used the name Trenched.
Microsoft was expected to take legal action, but has since retreated and will instead release the game under a different name. Iron Brigade is the new name that will represent Double Fine's action-strategy game in Europe.
There's a lot of work for Microsoft to rebrand the game if it wants people to realize that this is the game that was released months ago. Not surprisingly, there is no word on when Iron Brigade will be released.