About two weeks ago, Square Enix trademarked the name "Sleeping Dogs," which many speculated to be the next installment in the Kayne and Lynch series due to its latest title being named Dog Days. However, it has now been revealed that the project is actually the revived True Crime: Hong Kong, which had been dropped by Activision and picked up by Square Enix last summer.
This news first surfaced courtesy of a vague poster of the title shown by Canadian retailer Future Shop's official Twitter account. The accompanying post claimed that Sleeping Dogs would release in August of this year for the PlayStation 3, Xbox 360, and PC. The poster itself depicted a shirtless man sporting several animal tattoos and a police badge hanging around his neck.
Later, Square Enix itself confirmed the game's existence and that it was indeed the reincarnation of True Crime: Hong Kong. Coming with the reveal was a live-action trailer for the title in addition to information that the game would release "in the second half of 2012" and United Front Games was still its developer.
Sleeping Dogs will put players into the role of Wei Shen, an undercover cop tasked with taking down the Hong Kong Triads. The Triads are regarded as one of the most fearsome criminal organizations in the world.
To see the full poster and trailer, which clocks in at just under four minutes, be sure to give it a look below.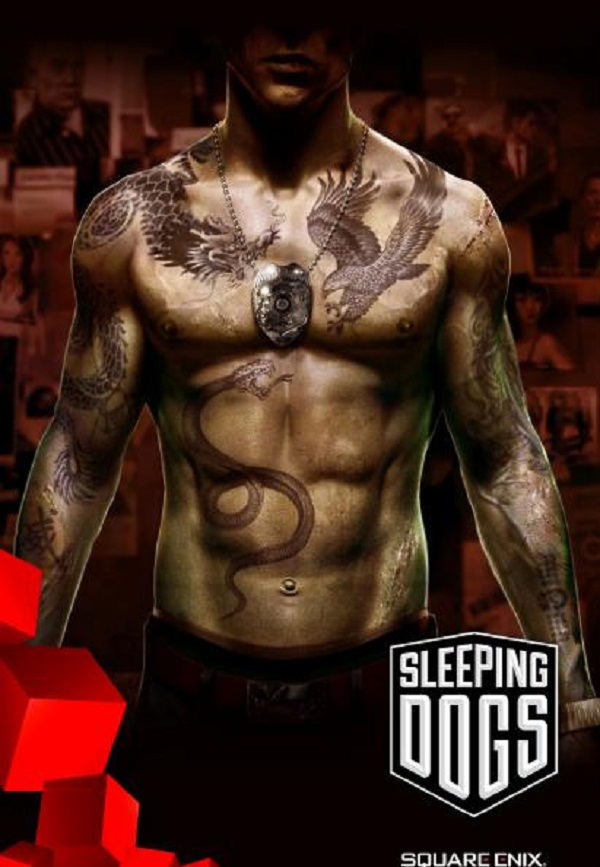 [Twitter]