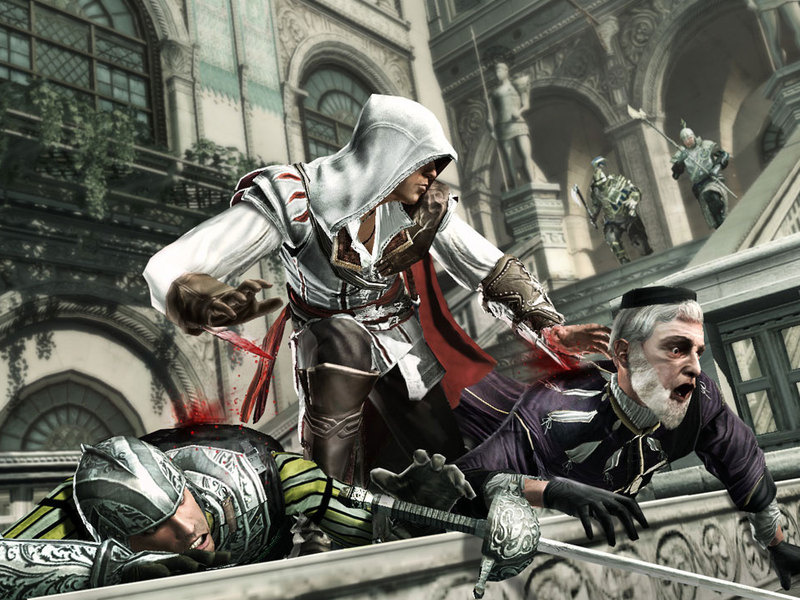 Despite the massive success from third-quarter hit Assassin's Creed II, Ubisoft has reported today that its sales as a whole for the quarter have decreased from 2008.
The three-month period that ended on December 31 decreased 2.7 percent year-to-year from $678.9 million in 2008 to $678.8 million.
In the bigger picture, the tiny Q3 drop did not help Ubisoft's sales for the 2009-2010 fiscal year. The company's sales have dropped 22.5 percent with $906.6 million through the first three quarters. This is down from the $1.17 billion Ubisoft made to this point for the 2008-2009 fiscal year.
"In line with the January 13 announcement, Ubisoft continues to refocus its high-end games strategy by concentrating on more regular releases for its major franchises," said the publisher/developer in a statement. "These refocusing measures also comprise a reduction in new creations investments, which will enable Ubisoft to rebalance its existing resources on a constant headcount basis. This strategy will provide heightened visibility and profitability with a lower level of risk, thereby accelerating the generation of cash flow."
Ubisoft also stated once again that they are expecting approximately $274.3 million in sales for the fourth quarter and $1.2 billion for the full fiscal year.
"Ubisoft expects to return to profitable growth and positive cash-flow in 2010-11," stated the company.
During that time, Ubisoft is looking to release "at least" seven franchise titles including Splinter Cell: Conviction, the new Assassin's Creed game, Prince of Persia: The Forgotten Sands, a new Raving Rabbids, and recently announced Ghost Recon: Future Soldier. The publisher/developer also plans to release "at least" two new franchises and five online games.
[Ubisoft]