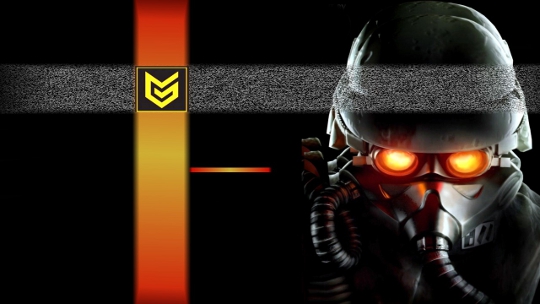 In the opening skirmish of what's sure to be an ongoing war, Sony's Killzone 3 has beaten EA's Bulletstorm for the hallowed number one slot.
The third installment of Sony's dystopian sci-fi epic entered the UK chart as PlayStation's fourteenth fastest-selling title of all time, knocking the potty-mouthed Bulletstorm into second place.
After a resurgence in popularity last week, Call of Duty: Black Ops has returned to third place.
FIFA 11 and Just Dance 2 both rose a place each to come in fourth and fifth respectively.
EA's Dead Space 2 fell two places to come in sixth, while Ubisoft's Assassin's Creed: Brotherhood suffered its worst week to date, dropping three places to come in tenth.
Marvel vs Capcom 3: Fate of Two Worlds failed to build on its disappointing opening week dropping five places to come seventh overall.
Kirby's Epic Yarn remained strangely absent, failing to break into top 40 let alone the top 10 in its opening week.
Week Ending Febuary 26, 2011:
1) KILLZONE 3 SONY COMPUTER ENT.
2) BULLETSTORM EA GAMES
3) CALL OF DUTY: BLACK OPS ACTIVISION
4) FIFA 11 EA SPORTS
5) JUST DANCE 2 UBISOFT
6) DEAD SPACE 2 EA GAMES
7) MARVEL VS CAPCOM 3: FATE OF TWO WORLDS CAPCOM
8) NEED FOR SPEED: HOT PURSUIT EA GAMES
9) WII PARTY NINTENDO
10) ASSASSIN'S CREED: BROTHERHOOD UBISOFT