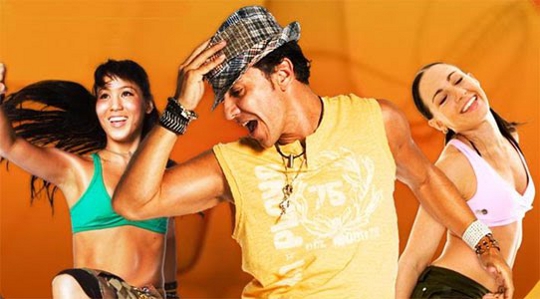 After narrowly losing out to Crysis 2 in its opening week, Zumba Fitness has stepped-up to the challenge and taken the UK top spot.
Zumba's tepid rise to the top not only makes it 505 Games' first ever all-formats number one, but also the first fitness game to claim the top spot since Wii Fit Plus.
With the Brits outside enjoying the sunshine, game sales are down as a whole. EA's Crysis 2 came off the worst suffering a disastrous 57 percent drop.
Just below Lego Star Wars III retained third place, while despite losing nearly a third of its sales Tiger Woods PGA Tour 12: The Masters rose two places to take fourth.
With both their sales dropping by nearly a half, Shift 2: Unleashed and Homefront both managed to cling onto some of their dignity, only dropping one place each to come in fifth and sixth respectively.
Just below, WWE All Stars retained seventh place, while Pokemon Black enjoyed a resurgence in popularity to rejoin the top 10 at number eight.
Proving that there's some life in the franchise yet, KOEI's Dynasty Warriors 7 entered the chart at number 10. The game is the only new release to enter the UK top 40 this week.
Week Ending April 9, 2011
1) ZUMBA FITNESS 505 GAMES
2) CRYSIS 2 EA GAMES
3) LEGO STAR WARS III: THE CLONE WARS LUCASARTS
4) TIGER WOODS PGA TOUR 12: THE MASTERS EA SPORTS
5) SHIFT 2: UNLEASHED EA GAMES
6) HOMEFRONT THQ
7) WWE ALL STARS THQ
8) POKEMON BLACK VERSION NINTENDO
9) POKEMON WHITE VERSION NINTENDO
10) DYNASTY WARRIORS 7 KOEI