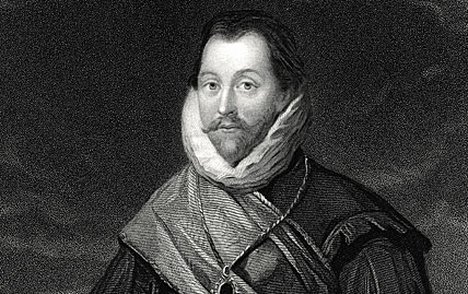 It appears that Nathan Drake won't just be chasing after the legends of T.E. Lawrence in his newest adventure. Turns out that in Uncharted 3: Drake's Deception, Nate's journey originally begins by searching after yet another mystery from his dear old departed ancestor, Sir Francis Drake.
In an interview on the most recent episode of X-Play, Naughty Dog Creative Director Amy Hennig revealed that while checking out the circumnavigation of the famous explorer, Nate and Victor "Sully" Sullivan notice that something just doesn't make sense.
"So we're following the trail of an ancient mystery of [Francis] Drake's circumnavigation and a little bit of the story there doesn't add up," said Hennig. "And when we track that down we discover a much larger conspiracy that goes back to the Crusades and into the present and actually involves, at one point in the 20th Century, T.E. Lawrence, Lawrence of Arabia. And so we stumble upon this connection and realize that it's not about some lost treasure hoard from the 16th Century, it's about this ancient lost city in the heart of the Arabian desert that people have been looking for for centuries."
Hennig then went further in the interview to describe a little more about the myth of this new lost, hidden city that Drake will be attempting to discover.
"T.E. Lawrence called it The Atlantis of the Sands. And it was in The Arabian Nights called The City of Sand," Hennig continued. "So there's all these stories, they kind of crisscross. Stories of Solomon and the Queen of Sheba and that all ties into our adversary. It's going to be great."
You can check out the full interview from G4 below, where Hennig also talks about the role of Sully and why he will be featured so prominently in the game.
Uncharted 3: Drake's Deception is set for a November 11 release exclusively for the PlayStation 3.