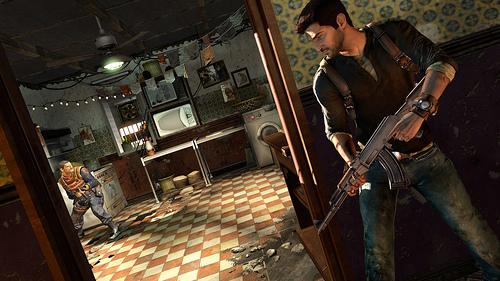 Recently picked up Uncharted 2: Among Thieves? I hope you are enjoying it, but have you always wondered where Nathan Drake came from? Well if you have, Naughty Dog looks to answer your many questions in an Uncharted motion comic, titled Uncharted: Eye of Indra.
Naughty Dog's Travis McIntosh and Neil Druckmann recently spoke with PlayStation.Blog, announcing the project. They said that many of the game's voice actors are participating and that the story to be featured was formerly a part of Uncharted 2, but was cut from the game.
Here's hoping the motion comic retains the wit and humor from the games and is just as explosive.