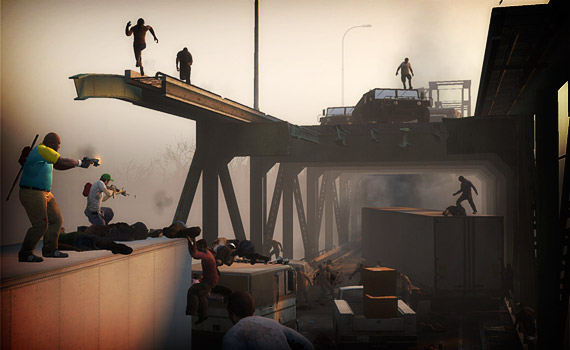 News yesterday announced that the Australian Office of Film and Literature Classification had refused classification for Left 4 Dead 2, essentially banning the game from the country. This of course came as quite a shock to developer Valve.
"We were surprised to hear of this news yesterday," said VP of marketing Doug Lombardi. "Obviously, everyone at Valve is pretty bummed."
The game was denied classification due to "realistic, frenetic, and unrelenting violence" and the gore that comes with severing limbs, decapitating, and killing the infected in other graphic ways. This, by law, prevents the game from being sold as it now lacks a rating in the country.
"It would be a shame if folks in Australia, or anywhere else, are unable to purchase Left 4 Dead 2 because of a ratings issue," Lombardi stated.
Left 4 Dead 2 launches everywhere else on November 17.