Warner Bros. Interactive Entertainment had a strong year in 2011 with Batman: Arkham City leading the charge to financial success. Time Warner's Filmed Entertainment Business, which WBIE belongs to, saw its revenues rise to record heights last year. Surely part of this can be attributed not just to Rocksteady's Arkham City, but to digital smash hit Bastion, Mortal Kombat, and Lego Harry Potter: Years 5-7, too.
Are we expecting anything new from Warner Bros. this year? We sure are. The company has promised "two unannounced AAA titles that will be revealed at the show." Mystery, intrigue and speculation abound! We'll have to wait until the convention to find out what they have in store for us, but in the meantime here's what we do know about.
Lollipop Chainsaw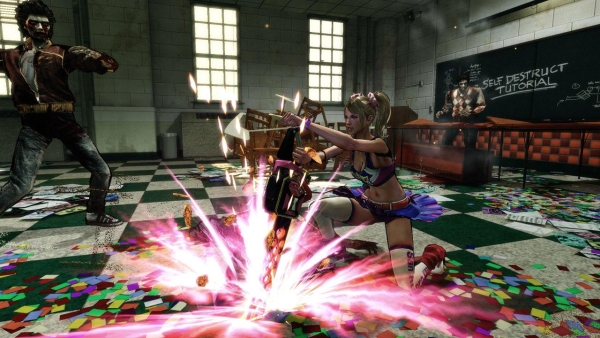 Lollipop Chainsaw comes to us from the distinct mind of Suda 51, the man behind Killer 7, No More Heroes, and Shadows of the Damned. It's the kind of game where sawing a zombie in half results in candy-pink gore and an expulsion of rainbows. There's certainly something to be said for the strange power of juxtaposition.
Heroine Juliet Starling is a cheerleader sexualized to a cheeky, self-referential degree, and she dispatches her undead foes with cheerleading moves, as well as the titular chainsaw. Oh, and she's also got the severed (but still living) head of her boyfriend, Nick, hanging from her waist. You get the picture, right? Lollipop Chainsaw is blissfully strange – a beat 'em up with an absurd sense of humor. As sassy and unique as the game looks, let's hope we see plenty of material this E3 confirming that Lollipop Chainsaw can hold its own when it comes to how well it plays.
Lego Batman 2: DC Super Heroes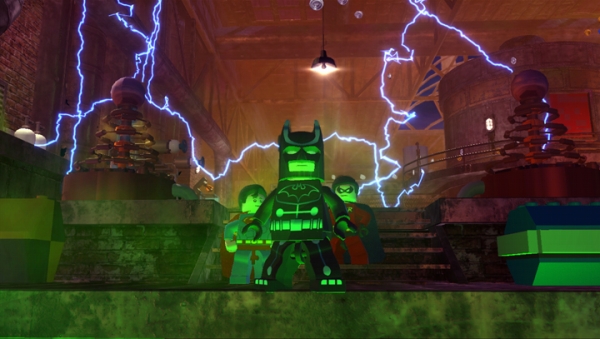 Warner Bros. and Traveller's Tails have given the Lego treatment to numerous franchises by now, all of them with a similar level of gleeful polish. This sequel to 2008's Lego Batman: The Videogame sees the caped crusader out to save Lego Gotham once again, but this time he's brought the rest of the DC gang along with him. Superman, Wonder Woman, Green Lantern, The Flash, and other staples of the DC universe all come to Gotham to help dismantle Joker and Lex Luthor's newest dastardly scheme.
The first Lego game to feature an open world with split-screen co-op, along with the usual wealth of content to be found in collectibles and unlockables, Lego Batman 2: DC Super Heroes looks to continue and expand on the Lego game tradition, delivering more whimsical and wholesome Lego action come June.
Batman: Arkham City (Wii U)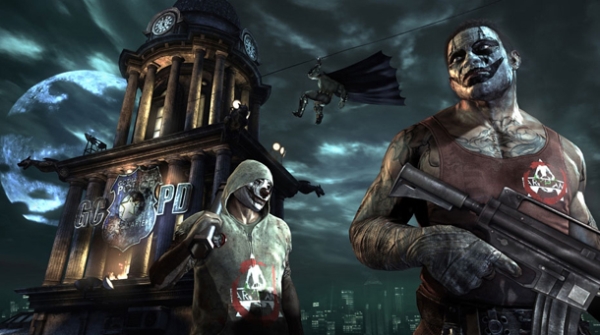 Expect Nintendo to make a lot of noise about the Wii U this year, and expect many third party companies to come out in support of the first next-gen machine on the block.
Among them is Warner Bros. Interactive Entertainment, which is bringing last year's Batman: Arkham City to Nintendo's new machine. Of course,  WBIE and Rocksteady are going to want the Wii U version of the game to stand out against the versions we've had for half a year already, and Rocksteady has already said that the company is taking the time to make sure the Wii U version of the game will truly take advantage of the console's unique features.
As Nintendo pushes their new console's relevance at E3, expect Rocksteady's hit game to be leading the charge in support. I can't wait to see how Arkham City uses that second screen to truly make Arkham City on the the Wii U definitive version of the game. Expect the emphasis to be on how the Wii U version stands up to the Xbox 360 and PS3 both in terms of raw graphical power, and how it will trounce them both when it comes to the features exclusive to Nintendo's new console.