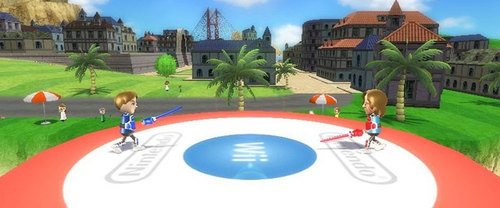 Nintendo has announced that the latest Wiimote-waggling first-party title, Wii Sports Resort, has quickly surpassed the one million unit milestone in the three major markets — Japan, North America, and Europe — taking global sales past the three million unit mark. The game has been available for two months in Japan; one month in other territories.
Said Nintendo Europe's marketing and PR director Laurent Fischer, "The early sales figures represent a strong start for Wii Sports Resort, which is on its way to becoming another Nintendo title that sells steadily over an extended period of time as opposed to a single flash on its launch day. Combined with strong figures for Wii MotionPlus, the data suggests that more families and friends are playing together than ever before — which, for Nintendo, is a major objective."
So who here has contributed to the success of Wii Sports Resort, and what are your opinions regarding the game?