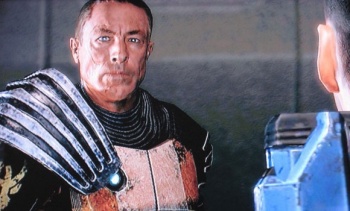 BioWare has finally sorted things out regarding the DLC pack that brings mercenary character Zaeed to the Mass Effect 2's Cerberus Network. Released during a game update this morning, the scarred mercenary will cost players absolutely nothing for download.
Originally meant to release simultaniously at midnight with the game, the Zaeed DLC hit a bit of a snag and BioWare had to delay the content until they could fix it.
Any additional content that arrives to Mass Effect 2 through the Cerberus Network will also be free of charge, while priced DLC for the game will be made available seperately.
[Joystiq]