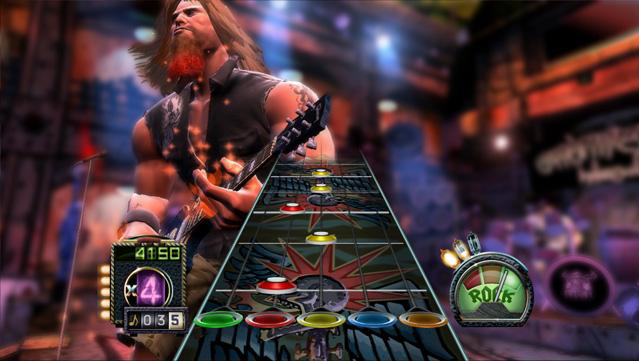 Earlier this year Activision decided to cancel the Guitar Hero franchise, but now it turns out that a comeback isn't out of the question.
In a recent interview Dan Winters, head of developer relations at Activision, explained that his company isn't getting rid of the Guitar Hero franchise completely.
"Actually, just to clarify, we're just putting Guitar Hero on hiatus, we're not ending it," he said. "We're releasing products out of the vault – we'll continue to sustain the channel, the brand won't go away. We're just not making a new one for next year, that's all."
Instead the company is reassessing its priorities and focusing more on major titles. In addition to the DJ Hero franchise and True Crime: Hong Kong, Guitar Hero just doesn't fit into that new model.
The business unit in charge of Guitar Hero was disbanded as part of the cancellation, with Activision citing the "continued declines in the music genre" as another key reason for the decision.
Perhaps those declines won't be quite as dramatic in the near future and Guitar Hero can actually make another appearance. Activision certainly isn't ruling out the possibility.