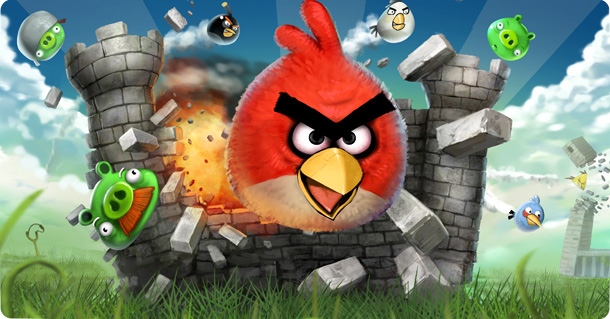 The mobile hit Angry Birds will be expanding to even more platforms in 2011.
Developer Rovio Mobile has confirmed that Angry Birds, Angry Birds Seasons, and the upcoming Angry Birds Rio will all be launching on the Nintendo 3DS and Wii later this year.
When asked whether the 3DS releases would be physical or digital, the company expressed a preference for the downloadable format. So it looks like the Angry Birds titles will be heading to 3DSWare.
Rovio CEO Mikael Hed expressed the importance of bringing the Angry Birds franchise to consoles specifically.
"We want to make Angry Birds a long-lasting global gaming franchise," he explained, "and we see the console platforms as a way of delivering an even more entertaining, powerful and involving experience."
Angry Birds has been wildly successful on Apple's App Store, selling 12 million copies. Time will soon tell whether that success will carry over on the Nintendo platforms.
[3DSFocus]