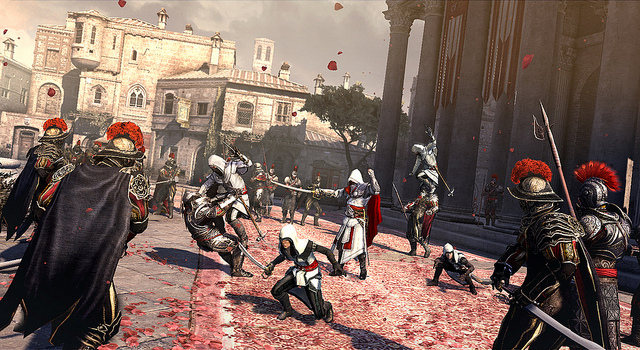 If you want to return to the Renaissance before November, then PSN has a deal for you. However, as you might expect, there's a catch. A Plus-sized catch.
PlayStation Plus subscribers will be granted access to the Assassin's Creed: Brotherhood beta starting sometime in early October. That's not to say it's guaranteed you will be in as a Plus subscriber, as the PlayStation Blog cites participants as "Select PlayStation Plus Members", but at least there's a glimmer of hope.
While there's no word on a 360 beta, this announcement seems to imply that the beta may be a PSN exclusive (in addition to being a Plus exclusive). So grab your daggers, your capes, your smoke bombs and holograms and get ready for what is sure to be one of the coolest betas to hit consoles this fall.