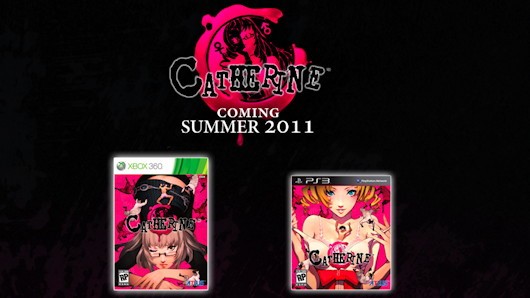 Less than a week after stating there are no plans for a release outside of Japan, Atlus has confirmed that their "HD adult horror title" Catherine will indeed be coming to North America fairly soon.
The developer has set up a new official site, detailing the announcement and offering pre-orders. It is indicated the game is scheduled to come out in Summer 2011, but Amazon has specifically listed July 26 as the release date for both the PlayStation 3 and Xbox 360 versions.
Further information can also be found on Amazon. The product page details a story that revolves around a complex love triangle and indicates there will be both local competitive and cooperative multiplayer modes.
Along with the announcement Atlus has also released a new North American trailer, which you can view below:
[flash width="540" height="334"]http:/www.youtube.com/v/7kRhB9KVHTc?fs=1&hl=en_US&rel=0[/flash]
[Amazon]