Colors! 3D is a version of the Colors!, a live-drawing game (more of an app), that uses the 3D capabilities of the Nintendo 3DS to segment user-generated paintings into five layers of depth, all of which can be uploaded to the Colors! Gallery to share and evaluate.
Phew, explanation accomplished. Now, rather than labor through the mechanics of this painting program (it works, as will soon be evident), I've scoured its publicly available gallery for the gems it houses in hopes of revealing an intimate glimpse at this marketplace of amateur artists with Nintendo handhelds (or an iPhone). I will be using a device called "irony," liberally. As a bonus, I'll round out the survey with three pieces of my soul in 3D art.
Welcome to the digital refrigerator door of Colors! 3D (no exclamation intended).
"Art" Art
Professional painters have no business meddling with the canvas of the everyman. A few did, though, and the resulting art is suspiciously like actual art.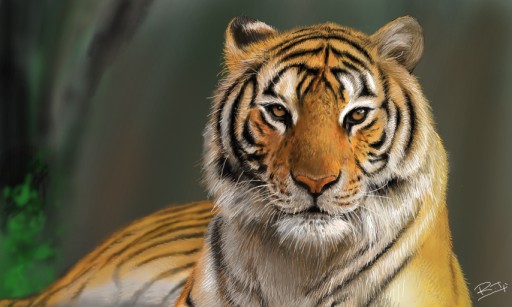 King of Cats: Richtea87's cat portraits have no cheezburgers, and thus can't be considered "Internet cool" by Internet law. Watching the 3.5-hour drawing process in fast-motion reveals that tigers aren't as hilarious as keyboard cat.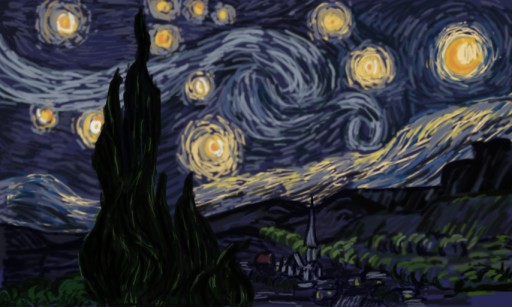 3D Starry Night: Van Gogh's "Starry Night," the imperfect impression of the nocturne, was bound to be split into three dimensions eventually. Vincent would be proud to see his work reappropriated by the venerable artist, shaolin_monkey.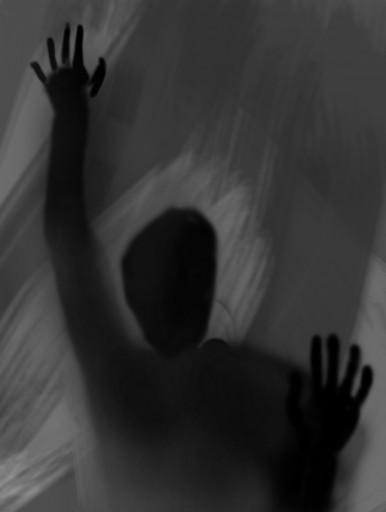 Ghost: Though not as detailed or professional as "The King of Cats," "Ghost" haunts the digital canvas with its streaks, its moans. The figure wants to escape from the 3DS, because the only other games on it are phantoms of 64-bit classics. Boo!
Art in Motion
The primary intrigue of the Colors! Gallery is the opportunity to see how the artistic sausage is made. Some clever ducks, a few aspiring cartoonists, and some kids with free time have used Colors! 3D's time-lapse function to tell a story, to show how the evolution of a painting can be just as important as its static finale.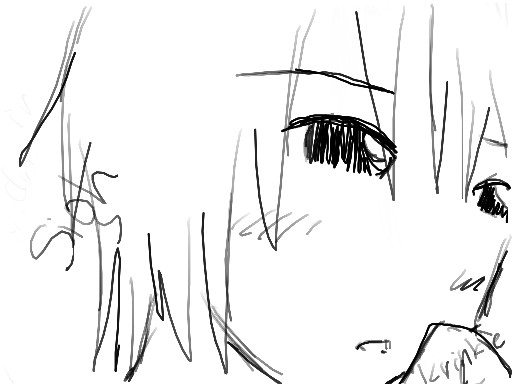 Hanasanaide 03: Sketch artist nohomogohan has, in a surprising twist, drawn a developing series of monotone anime comics about the strained homosexual relationships of two young boys. While the gallery is, apparently, monitored for pornographic content, genuine PG-13 love stories make it through the filter to open up a rather intimate, genuine dialogue between the artist and the viewer.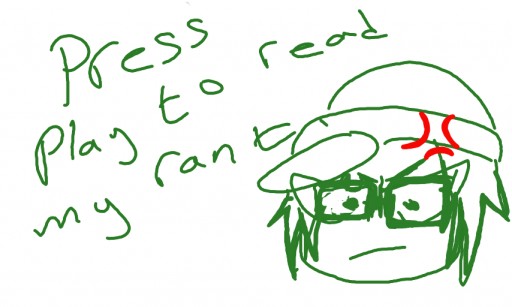 Rant: Apparently, a few explicit pictures have slipped through the monitoring cracks. utena11221 uses the drawback capability to let the world know that his "basically adult" sensibilities have been deeply offended by the "dick drawings," because he doesn't want to see "two nude men with erections" and there are kids hanging around. The dangers of the free market.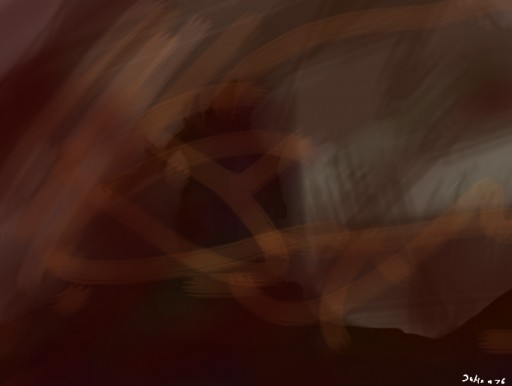 dreams: jahnm76 is doing his (or her) part to clean up the gallery by covering up his own drawings. In the drawback footage, it's clear that there was real ambition to this nightmare drawing, frustrated in the 11th hour by the big brown marker.
Gamer Art
This category represents the bulk of what's in the Colors! Gallery. This budding artist collective clamors to pen homage to iconic gaming figures, some backed by impressive talent and dedication. It's a good reminder, too, that no matter how many Mario games Nintendo makes, Link will always be the popular kid.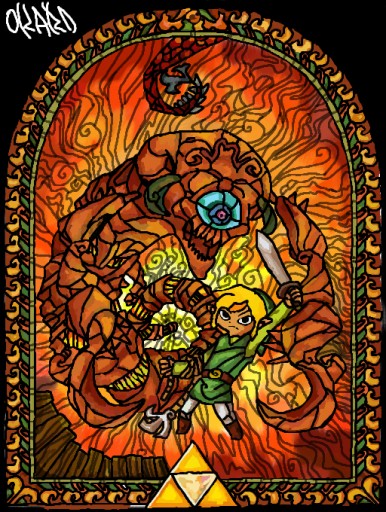 The legend of Zelda – Wind Waker: This stained-glass impression paying homage to Link's cel-shaded voyage shows just what kind of skill and detail our favorite games can inspire. Why drakomc went with Gohma instead of the Helmaroc King, however, is baffling, if not outright insulting to Gaige596.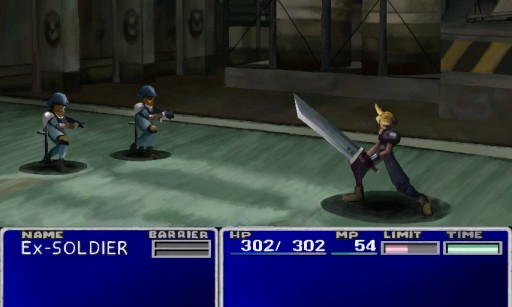 First Strike: Another bizarre decision comes from the desk of Graham_Cracker (I bet he's a white guy named Graham) who chose to faithfully recreate a rather uneventful battle scene from Final Fantasy VII. It looks like one of the early battles from the first Mako Reactor, but the exclusion here of the Guard Scorpion is nearly inexcusable.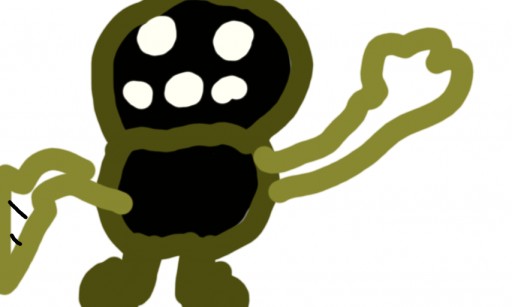 LOL……..BIGDADDY FROM BIOSHOCK: This piece has been grossly misunderstood by other artists in the gallery. It's a work of gaiety and humor – KIDICARUS11 says as much in the title. He's laughing out loud at this post-modern, reductionist relief. OUT. LOUD.
Art?
I present these… let's call them drawings without individual comment for the purpose of showcasing the vast scope of a cheap, effective art program with free uploads and a limitless online catalog. Warning: Some of these drawings are too stupid or bizarre to forget.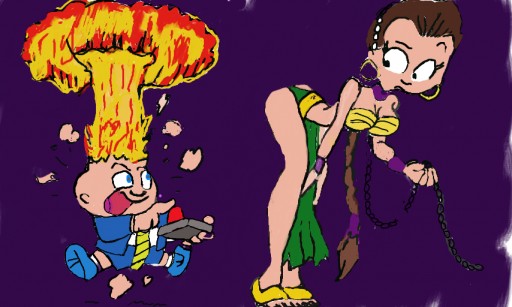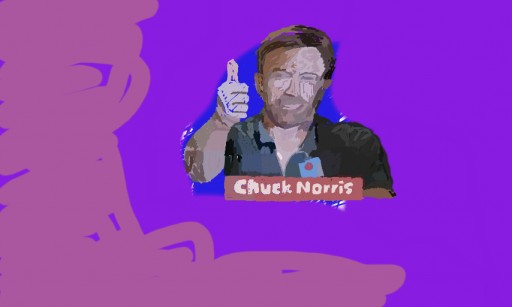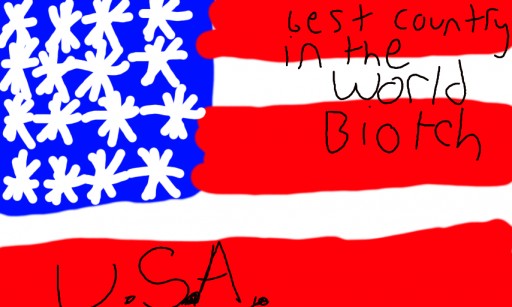 Dan's Art
I present these only with the comment that I'll soon be selling hard copies of these drawings to the Louvre for several million dollars, because art.