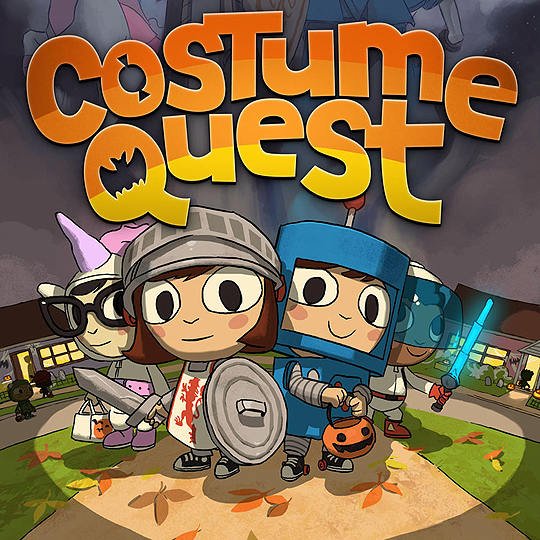 Double Fine, best known for Psychonauts, Brutal Legend and CEO Tim Shafer's hair, has announced its newest title, Costume Quest.
Tim Schafer is not lead designer on Costume Quest. Instead, Double Fine animator Tasha Harris is in charge, and it looks as though none of the famous wit prevalent in all of Double Fine's releases has been lost.
You play as a young trick or treater in search of your lost sister. It's a turn-based RPG with Super Nintendo roots, but modern game design philosophies. Your costume dictates your special attacks, allowing players to, "transform into awesome versions of themselves to do battle," according to Double Fine's website.
Costume Quest will be a downloadable title for the the Xbox Live Arcade and the Playstation Network this fall, which caused Schafer's head to explode, according to Double Fine's website.