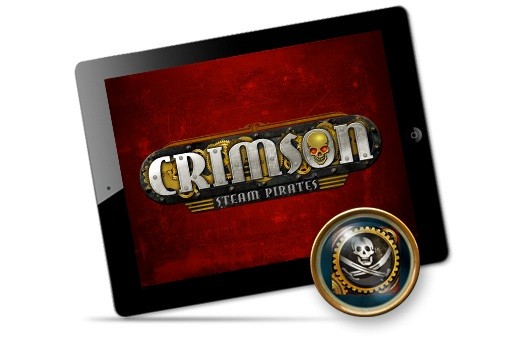 When Bungie revealed its Aerospace program to help independent developers, Crimson: Steam Pirates was highlighted as the first title to use the new service. Now details on the upcoming game have been disclosed.
First off, Crimson is set for a September 1 release date on the iPad. Steam, Android, and iPhone releases will be coming at some point in the near future, though no specific date has been given. In addition, the game will be hitting the App Store at the very reasonable price of $0.
Crimson is a turn-based strategy game featuring a variety of airships, steamships, and submarines. The premise revolves around Thomas Blood, a pirate sailing the Carribbean Sea as he avoids hostile England.
Some of the additional features include "20 unique crew members whose special abilities enhance gameplay," "two 'pass-and-play' multiplayer scenarios," and "Bungie.net stats, leaderboards, and Facebook integration."
The initial release includes eight missions, but a second chapter titled "Tales of Captain Blood" will be coming soon afterward. It features an additional eight missions and will cost $1.99.
Even more information on Crimson can be found at developer Hairbrained Schemes' extensive game page on its website.