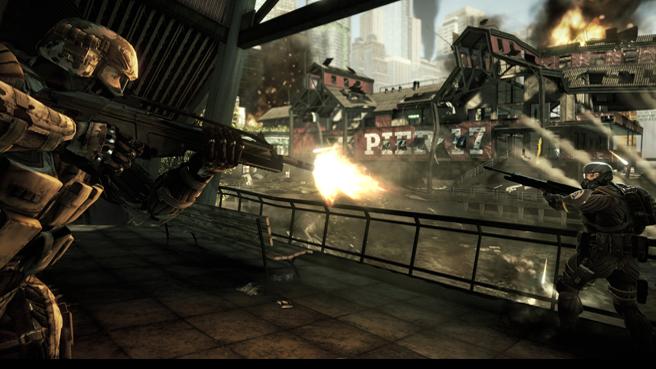 EA announced today that a Crysis 2 multiplayer demo will be ready for PC gamers on March 1, 2011.
Players will be able to play six-on-six matches in two dilapidated Manhattan maps. The first is called Skyline, which takes place on rooftops and inside buildings. The second is the Pier 17 map, which is described as "an open environment with limited cover".
Two modes will also be playable with the demo: Team Instant Action and Crash Site. The former sees which of two teams can rack up the most amount of kills while the latter is about gaining control of "alien drop pods", which need to be defended in order to earn points.
The demo can be downloaded at the game's website.
Also, those who pre-order Crysis 2 will receive a limited edition version of the game that includes the following unlockables for the multiplayer:
* Bonus experience points that will give gamers access to preset classes
* A decoy hologram that projects a hologram of the player to confuse enemies.
* A special weapon skin that lets players personalize their weapons
* A limited edition platinum dog tag
The game will be available for Xbox 360, PlayStation 3 and PC on March 22, 2011.
[EA]