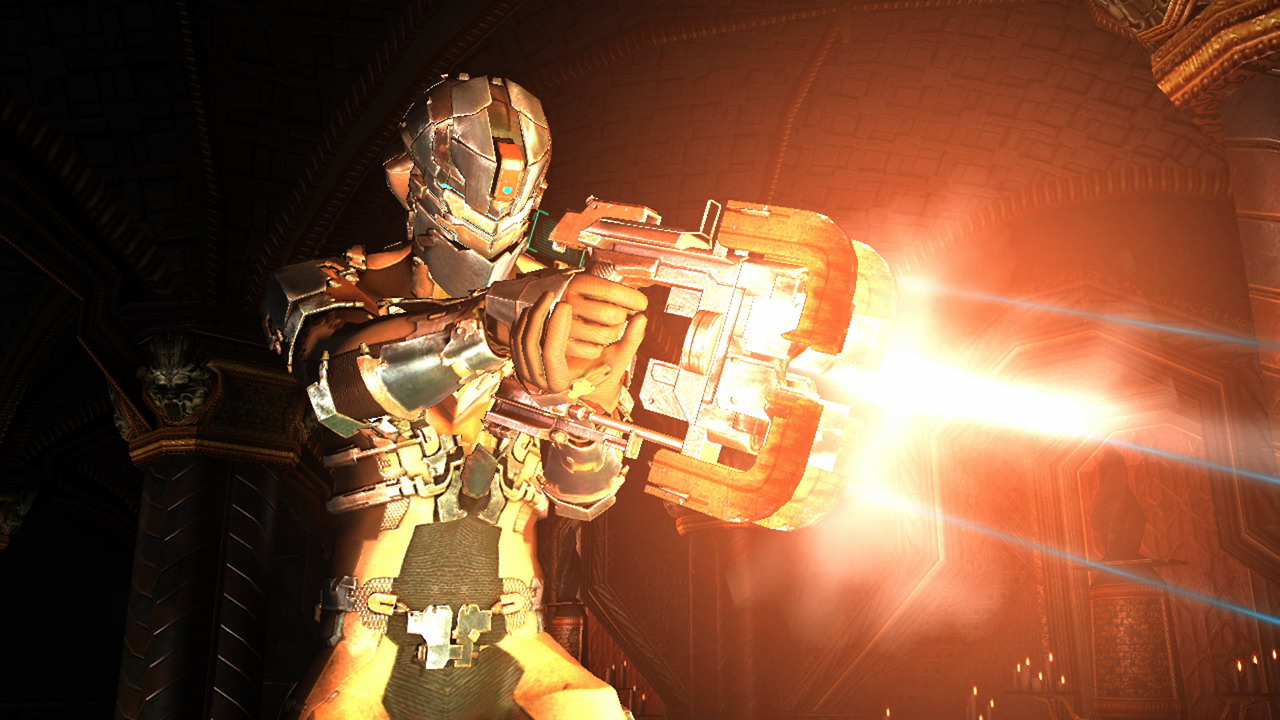 Christmas comes early this year with the announcement today that Dead Space 2 is getting a single-player demo on Decemeber 21st on XBL and PSN. Though it may only be a glimpse, it makes the wait to January a little bit easier, and a whole lot scarier. Oh, and there's a sweet new trailer to prove it (check it out below).
The demo will take players through a Unitologist church and showcase some of Isaac's new weapons and abilities, i.e. Javelin Gun and hopefully some Zero G. And it's likely that the demo will feature aliens – the kind that want to kill you. No, seriously.
No word on a multiplayer demo yet. It's likely there won't be one, given the private beta that occurred only a month ago. But if there is one, ya'll will be the first to know.
The wait is almost over. Satiate your sci-fi horror third-person shooter sequel appetite on January 25th, 2011.
[flash object width="540" height="328"]http:/www.youtube.com/v/nJGj4h8AY7U?fs=1&hl=en_US&hd=1&color1=0xe1600f&color2=0xfebd01[/flash]
[IGN]