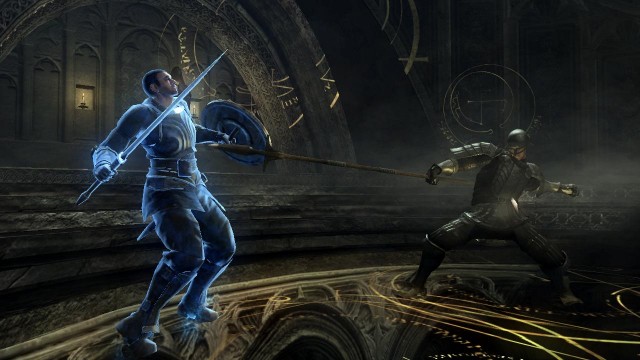 Demon's Souls is nearly two years old now, but people are still playing the surprise RPG hit. Luckily gamers will be able to access the PlayStation 3 exclusive's online features heading into next year.
In a press release earlier today, Atlus revealed that it will continue server support for Demon's Souls all the way into 2012. The company had originally planned to shut off the servers next month, but it changed its mind due to fan support.
Aram Jabbari, Manager of PR and Sales at Atlus, commented on the news.
"While it comes at significant cost to us and although it has been over two years since the game revolutionized the notion of multiplayer and online functionality in an RPG, our commitment to the game and the fans that turned it into an incredible success remains as strong as ever," he said. "While the reality is that one day the servers will ultimately close due to operation and maintenance costs, that day is not today, nor will it be this year."
Atlus will also be continuing its support of Demon's Souls with new Pure White and Pure Black World Tendency events this holiday season. Specific details regarding those events will be revealed later this year.