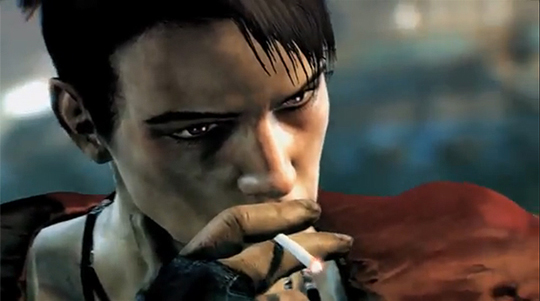 When Daniel Craig was announced as the new James Bond, people were upset. James Bond was not supposed to be blond. It's the reverse complaint of a very familiar argument we have been hearing lately. James Bond's hair got lighted, while Dante's from Devil May Cry got darkened.
Of course, there is much more to the argument it than that. It's not all about he hair after all.
In an interview Eurogamer, Capcom America's Alex Jones explained that the James Bond update helped to inspire the Ninja Theory helmed Devil May Cry reboot. The Dante we see here is new to the demon slaying game, and to quote Jones from the interview, "The core of [Dante] is there, it's just a rougher version. It's a becoming. He's not fully actualised."
This quote also confirms that the Dante featured in the below trailer is a young Dante. There wasn't much speculation in this regard, but it can officially be laid to rest.
There is one important thing to remember about James Bond reboot. It was awesome. Craig was certainly not the Bond we were expecting, or even the one we would have chosen, but the series has been reinvigorated. The Success of Casino Royale doesn't guarantee the quality of Devil May Cry (or DmC if you insist), but Capcom and Ninja Theory are certainly looking in the right direction.