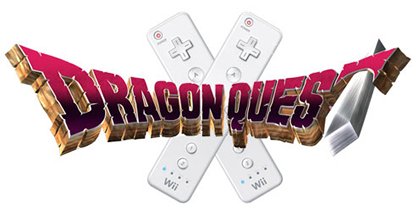 Dragon Quest X was announced for the Wii back in December of 2008, but since then there hasn't really been any information on the game. A new interview with series creator Yuji Horii in the April 2011 issue of Nintendo Power has finally shed some light on the upcoming title.
When asked about Dragon Quest X Horri revealed that the game's development is reaching its final stages.
"All we can say is that development is going well and we're on the last parts of the game," he said. "We can't really share much else at this point, but by the end of this year we should be able to announce something regarding it."
When discussing the decision to release the game on the Wii, Horri said that "some users will want to play Dragon Quest on the big screen." He also expressed Dragon Quest VIII's influence, explaining how "players want a new Dragon Quest that follows the same system of Dragon Quest VIII, so that's something else we're taking into consideration while in development of a Dragon Quest for Wii."
The last main entry in the series was a DS release, so Dragon Quest X will be the first console game since 2005's Dragon Quest VIII. If it ends up being as well received as that title was, then Square Enix will have another hit on their hands.
[Joystiq]