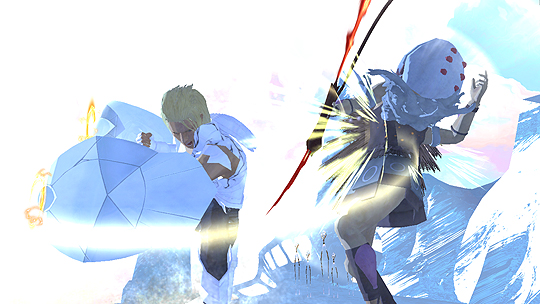 El Shaddai: Ascension of The Metatron has officially been completed, and will be releasing on April 28 in Japan.
El Shaddai: Ascension of The Metatron is a Japanese title being developed by Ignition Tokyo, a studio whose history includes games like Devil May Cry and Okami. Its strong resume of developers coupled with an amazing art style makes it a game definitely worth keeping an eye on.
Ignition Entertainment, the publisher of the game, said in a press release that details on both European and North American launches would be revealed shortly.
The story of the game is a alternate retelling of biblical mythology narrated in the 'heretical' Book of Enoch. It's a Japanese game, with a Japanese art style and a narrative based in Western mythology. Click here to see some more screenshots from the game.