EA always has a big E3.
As arguably the number one publisher in the industry, Electronic Arts is never short on AAA titles to show off every June at the Los Angeles Convention Center. In 2011, EA stole a lot of the spotlight thanks to Mass Effect 3, Battlefield 3, and Star Wars: The Old Republic. Now the gaming giant looks to wow this year's crowd with another top-tier shooter franchise, a new set of sports games, expansion packs for one of its most successful titles, and more.
Battlefield 3: "Armored Kill" and "Close Quarters"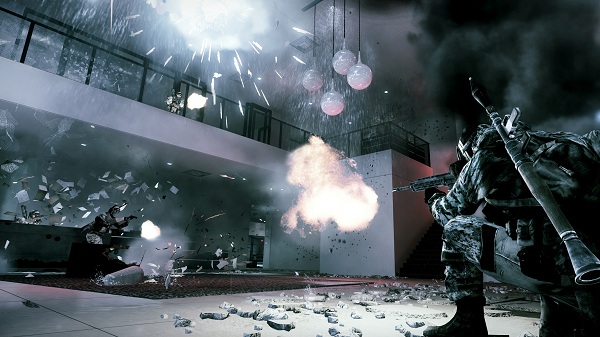 Building upon the success of Battlefield 3 last holiday season, DICE will be showing off two new expansion packs for the title next week in Los Angeles. Upon reading the description, it's clear that they cater to players of opposite tastes. "Close Quarters," which will be released during EA's fiscal second quarter, puts a focus on infantry-only battles and vertical combat thanks to its tight interior maps. Players will be able to fight on different floors of a building as chunks of dry wall, desks, lights and other bits of debris fly about. The pack will also include new weapons, assignments, and unique dog tags.
While "Close Quarters" takes the fight indoors, the second expansion that will be present at EA's booth will be "Armored Kill." This pack introduces Battlefield's biggest map ever, and promises to be very accommodating to the vehicles of war. DICE will be adding new tanks, ATVs, mobile artillery, and more to join the gigantic map when "Armored Kill" lands sometime in EA's third quarter.
Crysis 3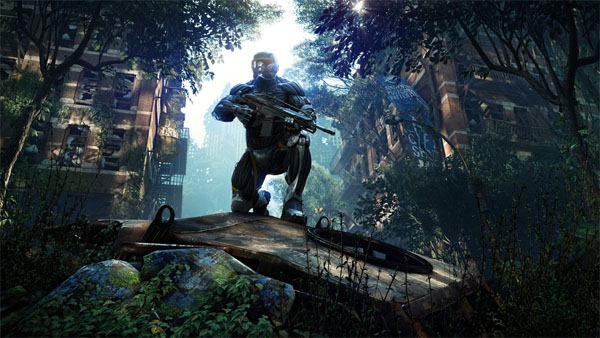 The Crysis series returns to E3 this year with a brand-new installment to show off. Known for its stunning graphics, Crysis 3 will undoubtedly awe attendees who lay their eyes upon an overgrown New York City. This time around, series regular Prophet attempts to stop Cell Corporation in its bid for world domination. In order to do so, Prophet must enter the Liberty Dome, a Nanodome (or biodome) encasing all of NYC, which Cell is using to gain a stranglehold on the control of both land and technology.
FIFA Soccer 13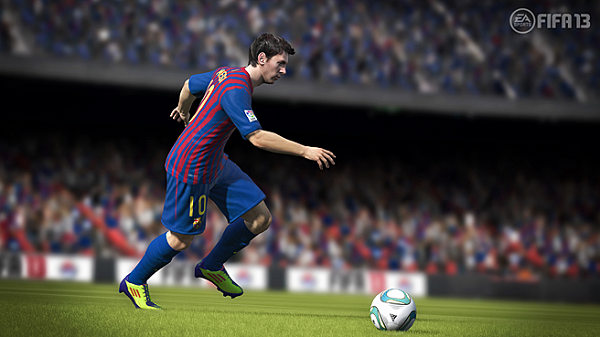 The FIFA series isn't just the star of soccer games over the last few years, it's been the star of all sports games. EA Sports and EA Canada are looking to continue that trend into E3 and 2012 with FIFA Soccer 13. The latest installment is bringing an all-new AI system for attacking the ball. Players will now think two steps ahead by analyzing space and figuring out a better way to break down the defense. Some attackers will even intentionally move into a position designed to pull defenders out of position and create passing lanes for teammates. EA Canada is also looking to give gamers even more ball control this season, with precise, 360-degree dribbling and a system that the developer is calling First Touch Control.
Madden NFL 13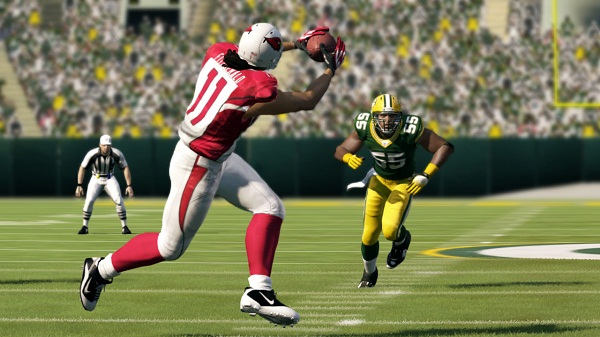 June and E3 are right around the corner, and that means one thing for many sports gamers: a new Madden game is fast approaching. With cover athlete Calvin Johnson selected and teams already practicing, it will only be a short time before players hit the digital gridiron. Megatron's mug being plastered on the front of this year's installment is actually quite fitting, as Madden NFL 13 will feature a heavy upgrade to the passing game on both sides of the football. A new Read and React system will allow defensive-pass AI to better determine what to do once the opposing quarterback releases the ball, but that comes in addition to improved play-action passing and what EA is calling a new pass-ready system on the offensive side.
Other changes coming to the franchise this season include the expulsion of commentators Chris Colinsworth and Gus Johnson and the introduction of CBS' premier duo, Phil Simms and Jim Nantz. Simms and Nantz will be getting their own in-booth cutscenes as well, a first for the Madden series. But even though Madden 13 is so close to release, not everything has been unveiled about the title. EA and developer Tiburon are saving information on Connected Careers, Madden Social, and more gameplay information specifically for the publisher's pre-E3 press conference on June 4.
Pages:
1
2