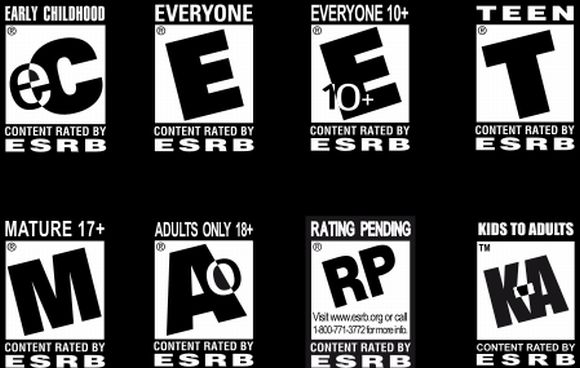 The Entertainment Software Rating Board is tasked with rating over 1,000 video games each year, which has become harder to manage with the rising popularity of digital distribution. Now the organization is introducing a new system to deal with this issue.
The revamped rating system is solely for digitally-distributed games and will revolve around a detailed digital questionnaire to be filled out by the creators of each game submitted. Questions will address the amount of violence, sexuality, drug use, and other offensive material possibly contained in each game.
To ensure complete honesty in the completion of the questionnaires, penalties will be subjected for nondisclosure. And despite being an automated system, the board added, "All games rated via this new process will be tested by ESRB staff shortly after they are made publicly available to verify that disclosure was complete and accurate."
ESRB president Patricia Vance explained the decision to create this new rating process for digitally-distributed games.
"These games, many of which tend to be casual in nature, are being produced in increasing numbers, by thousands of developers, and generally at lower costs," she said.
"This new rating process considers the very same elements weighed by our raters," Vance continued. "The biggest difference is in our ability to scale this system as necessary while keeping our services affordable and accessible."
The new system will be implemented this week for games released on Xbox LIVE, PlayStation Network, WiiWare, and DSiWare.