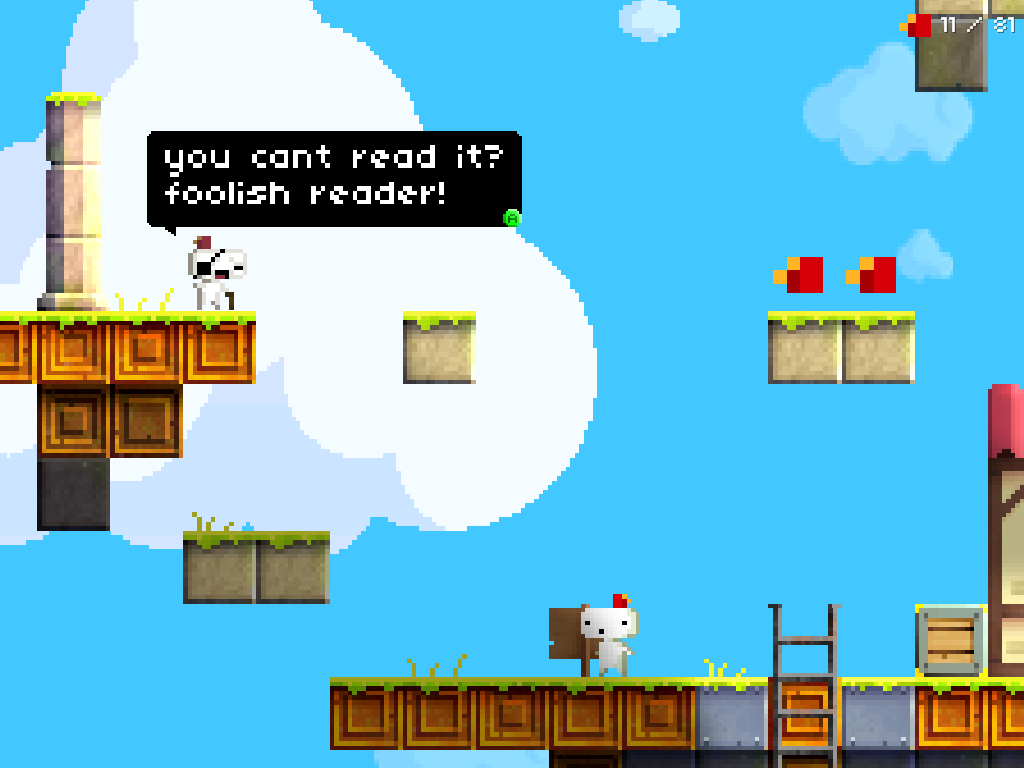 Fez is one of those games that's floated in and out of game-media consciousness for almost four years now. This holiday season, Polytron, the game's developer, reminds the gaming community that Fez is still coming… at some point.
For those who haven't heard of Fez, it's a quirky platformer that combines the charm and simplicity of Earthbound, the 2D to 3D puzzles of Super Paper Mario, and the creativity in platform design of Portal. Polytron has just released a video featuring the first two minutes of the game, which do more to set up the "story" than anything else.
But because it's almost Christmas, another gameplay video has magically appeared below the newest one that gives a good feel for how original some of this platforming can (and hopefully soon will) be. Look for Fez to materialize on Xbox LIVE Arcade in 2011.
[flash width="540" height="304"]http:/vimeo.com/moogaloop.swf?clip_id=17939653&server=vimeo.com&show_title=1&show_byline=1&show_portrait=1&color=00ADEF&fullscreen=1&autoplay=0&loop=0[/flash]
[flash width="540" height="328"]http:/www.youtube.com/v/Y00P1hta4yo?fs=1&hl=en_US&hd=1&color1=0xe1600f&color2=0xfebd01[/flash]