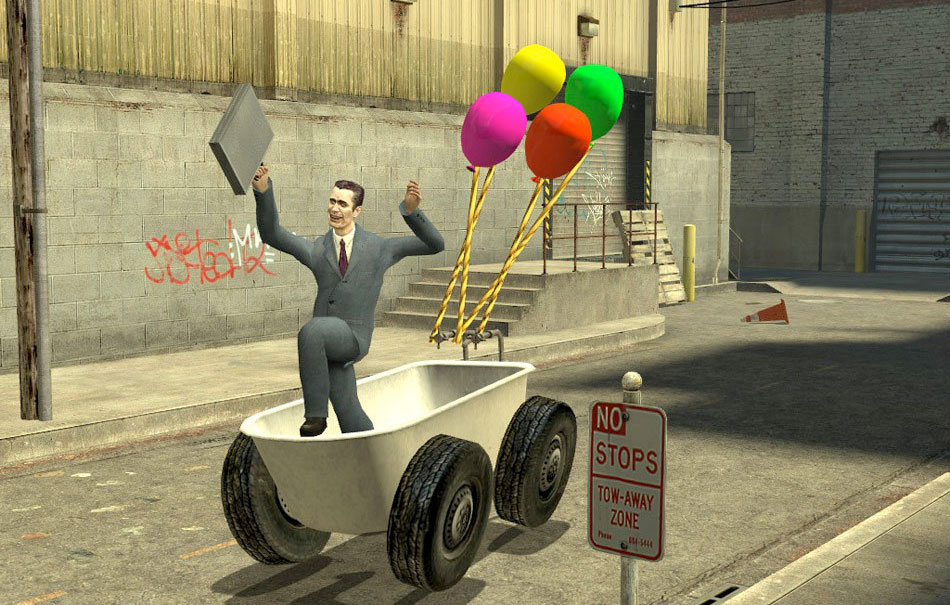 It's been six years since Garry Newman created Garry's Mod, the popular sandbox physics game based on Valve's Source engine. Now the downloadable title has surpassed one million sales.
Newman took to the game's official site to express his happiness at the new milestone. He also thanked Valve for its support and promised a "big secret update" in light of the wonderful news. Newman had planned on having that ready by the time the one million mark was reached, but he joked that "you guys beat me to it."
Also included on the site is a chart detailing sales of the game over the past five years. The most notable spikes were in late 2007, 2009, 2010, and very recently in 2011. During those times over 5,000 units were sold, including nearly 11,000 in the past few months or so.
Having reached the one million mark, it looks like Garry's Mod is still alive and well. That can only mean more entertaining videos in the coming years.