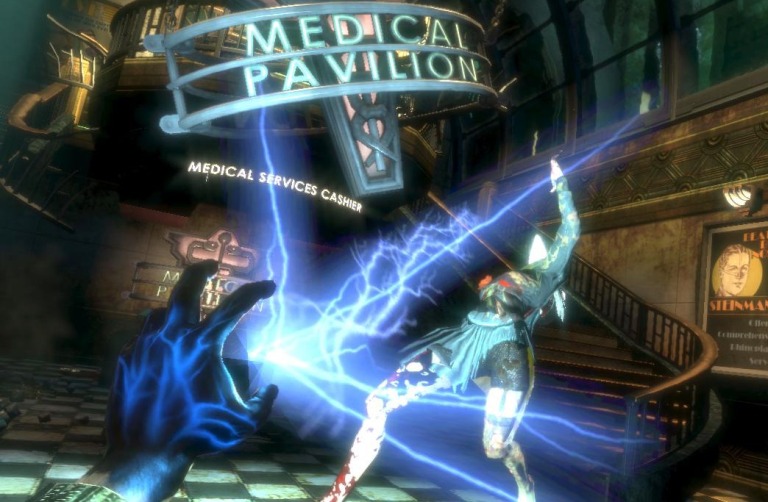 In case anyone wasn't convinced that Irrational Games is a studio that's dedicated to its craft, here's a story that proves it. According to a recent post to the Irrational Blog, two sound designers, Jeff Seamster and Pat Balthrop, played around with a 20th century physical therapy device to electrifying results, and all just to get a good shock sound for BioShock Infinite.
The device is called the "Master Violet Ray", and charges up a combination of neon, argon, and helium to create a tingling sensation in the skin, but it can be turned up way past the level of healing to a level of danger. After a quick decision to introduce sheet metal to the Violet Ray equation, a large spark ignited between Seamster and Balthrop (whose knees were touching, thus conducting), the machine, and the sheet metal. They were momentarily electrified, but fine after the initial shock (ouch, bad pun).
As they later noted, rubber gloves would have been a good addition to their experiment. Hindsight is 20/20.
But the coolest part about this whole fiasco is that, as Seamster notes, they will be using this sound in BioShock Infinite. Now that's dedication to your job.
To see a transcript of an interview with the victims and the sound resulting from the incident, check out the Irrational Blog (linked below), and if anyone wants to see the nefarious device, check out the picture below. It's the most sinister looking massage wand ever.