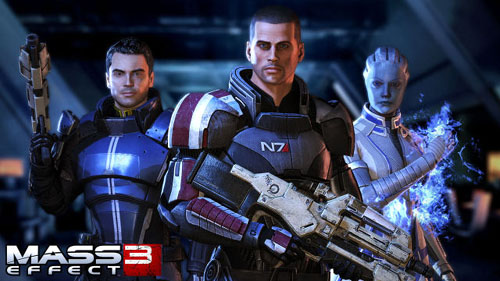 Earlier this morning Microsoft held their E3 press conference, and Mass Effect 3 was featured as part of the presentation. But BioWare didn't simply show a gameplay demo, they also announced that the game will come with Kinect support.
BioWare CEO Ray Muzyka took to the stage to make the announcement, and then some of the Kinect features were shown in a short demo. First off, players will be able to use Kinect in conversations. When faced with dialogue options, the player will simply be able to say one of the choices out loud rather than selecting it with the controller.
In addition, Kinect's voice recognition system will also have an impact on the combat. Players will be able to tell their party to move forward or to use certain abilities. For example, a player can say, "Liara use singularity," and she will do just that.
Mass Effect 3 was originally scheduled to come out in late 2011, but that release window was pushed back to early 2012 last month. During the EA press conference, the game was given its official release date of March 3, 2012.
Perhaps the delay was to make the 360 version Kinect-enabled. Either way, it should be interesting to see how well Kinect support is implemented in Mass Effect 3.