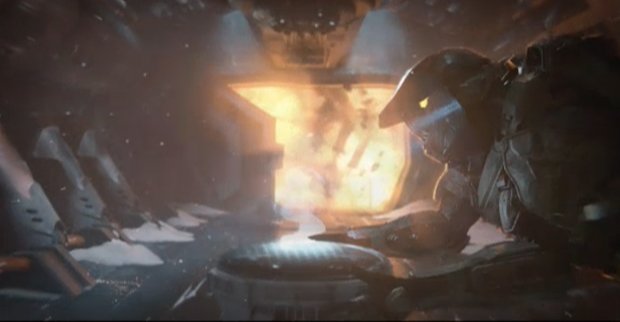 Microsoft closed its E3 2011 press conference with a big reveal: Halo 4. This will be the first entry in the franchise not to be developed by Bungie, but by 343 Industries instead.
Before introducing the title, Microsoft's Don Mattrick described Halo 4 as the "beginning of a new trilogy." 343 Industries has yet to create a Halo game, so announcing a new trilogy this early is a little bit surprising. But given the financial success of the franchise, Microsoft is far from being done with the Halo universe.
Not much was shown in the short teaser, but there is a glimpse of Master Chief as he tries to escape an exploding ship. Cortana can also be seen at the beginning of the trailer. At the end of the video, a "holiday 2012" release date is revealed.
The full trailer can be viewed below, courtesy of IGN's press conference stream.
[flash width="540" height="337"]http:/www.youtube.com/v/A3eC486d-Pw?version=3&hl=en_US&rel=0[/flash]