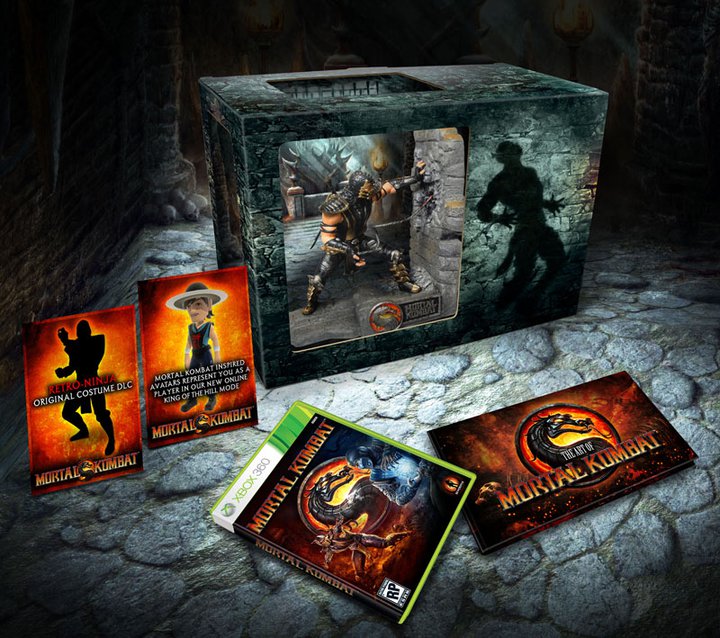 NetherRealm Studios and Warner Bros. seem to be pulling out all the stops for Mortal Kombat. First there were platform exclusive characters and now it's been revealed that there will also be special editions and pre-order exclusives.
The unsurprisingly named "Kollector's Edition" will include Sub-Zero and Scorpion figures in addition to an art book and avatar / costume skins. The "Tournament Edition" on the other hand will come with a portable fight stick and the skins previously mentioned. Only 20,000 copies of the "Tournament Edition" will be available.
If you pre-order the game from GameStop you receive an extra Scorpion skin and fatality. Best Buy is offering the same deal for Sub-Zero and Amazon is following suit for Reptile.
Mortal Kombat is scheduled for release in April 2011.