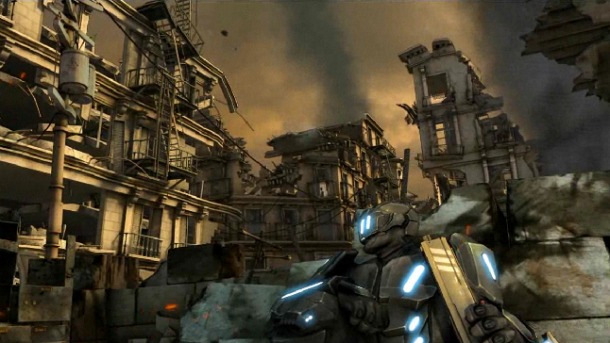 Developer 5th Cell announced their upcoming project, Hybrid, back in October via a short teaser trailer. The company is now starting to reveal more details about the game.
The post-apocalyptic shooter takes place in the year 2031, when an alien bacterium has infected half of the population and turned them into the Variant. This new genetically altered race has now waged war on the remaining immune individuals, known as the Paladin.
In terms of gameplay the developer will be introducing Combat Focused Movement, "an innovative new system unique to the shooter genre." Also detailed was the game's persistent online world war, which will allow online play across a unified world server.
The online multiplayer will also allow players to choose from either the Variant or Paladin factions. And in traditional online shooter fashion, Hybrid will include a leveling system that unlocks new weapons, armor, and abilities.
Even more information on the XBLA shooter will be coming your way when 5th Cell unveils the first hands-on gameplay at the 2011 Game Developer's Conference next month.
[Joystiq]