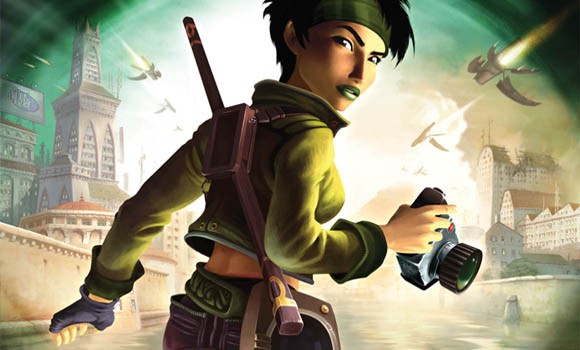 A new trailer for the upcoming PlayStation Network/Xbox Live Arcade port of Beyond Good & Evil has surfaced on the internet. And it's in HD.
The game will run in 1080p and will feature fancier character models, enviornment textures and an updated soundtrack. The downloadable release is slated for 2011. No official date has been announced yet.
The game was originally released by Ubisoft for the GameCube, PlayStation 2 and Xbox back in 2003. Ubisoft also announced in 2008 that a sequel to the game is currently in development.
Check out the HD trailer below:
[flash width="540" height="328"]http:/www.youtube.com/v/_jg_m_xnFOo?fs=1&hl=en_US&color1=0xe1600f&color2=0xfebd01[/flash]
[Joystiq]