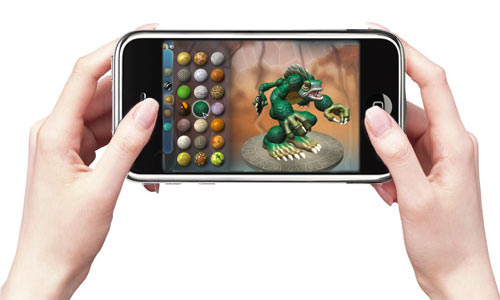 In a press release from PopCap Games, the casual videogame developer announced a mobile gaming survey that was conducted recently. The results reveal that mobile phones are becoming an increasingly popular platform for video games.
The survey, conducted by Information Solutions Group, showed specifically that 33.6 percent of all adults in both the US and UK have played a game on their mobile phones in the past month, categorizing them as "mobile phone gamers."
Further statistics reveal that 84 percent of the aforementioned mobile phone gamers play games on their phone at least once a week, while 78 percent of the group indicated that playing games on their phone had become a regular weekly activity.
Most importantly, the mobile phone has become the gaming platform of choice for those who use the device, surpassing both consoles and personal computers.
Dennis Ryan, EVP of Worldwide Publishing at PopCap, highlighted the growing importance of mobile phones in the videogame industry.
"Mobile games are, along with social games, the hottest sector of the video game industry by far," he said. "As more people purchase smartphones and the entire process of finding, purchasing and playing mobile games becomes as simple as browsing the internet, the mobile games market is going to accelerate even more."
PopCap's decision to announce this survey isn't surprising considering their status as perhaps the most popular casual videogame developer out there. Don't be surprised if they focus even more on mobile phone gaming in the future.