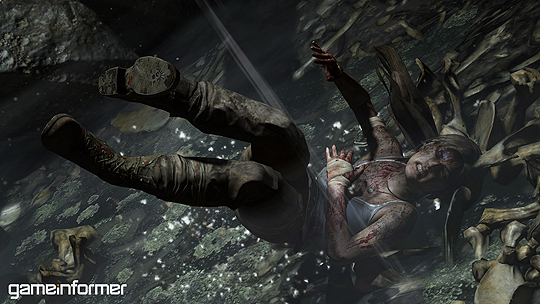 Game Informer has posted a whole slew of new screenshots showing off the latest Tomb Raider reboot.
There isn't a whole lot being revealed here in the narrative department, other than the revelation that Lara Croft looks like she will be taking quite a few hits. It also looks like she may be battling Jesus Christ, if the first screenshot below is any indication. Otherwise, it looks you you will be exploring more underwater cave and sunken boats than tombs.
You can click here to check out all of the screenshots, or you can just scroll down to check out the bulk of them. The game is looking pretty good, even if Lara's health state is not. She's looking pretty beat up.
No official word on a release date for Tomb Raider yet, but hopefully we will all be watching Lara get the crap beaten out of her soon.