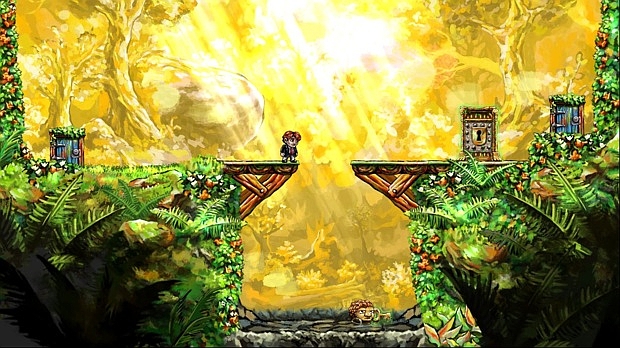 The Humble Indie Bundle is back with its second pay-what-you-want installment, and this time it includes the critically acclaimed puzzler Braid. Along with Braid, the package includes Cortex Command, Machinarium, Osmos, and Revenge of the Titans. But Braid… now that's a deal.
Another nice component of this offer is that buyers get to decide how to allocate their payment among the benefactors. The proceeds go to the developers or one of two charities, or as a tip to the vendor, www.humblebundle.com. It pays to play, and this time it pays some really good people.
Check out the bundle, there's truly zero reasons not to.
[VG247]